Lower Body Workout Routines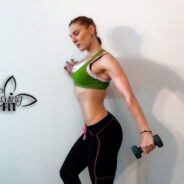 Hello my Lovies,
I finally have a new Lower Body Workout for you guys, this workout took me a little over 30 minutes to complete. But any of you guys can be faster than me, but as long as you are faster with good form. For those who is still not familiar in which order upload my routines, I wanted to remind you: From now on I will always record 1 week – Lower Body Workout, following week – Upper Body Workout, week after that – Real Time Cardio, and the following week after that either Real Time Cardio or Real Time Abs 🙂 – how is that?
read more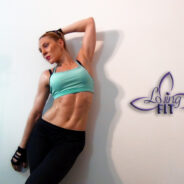 Hello my Lovies,
Today I have not only a great Lower Body Routine for you, but I also have a Talkchology Video ( my own talk mixed with my own psychology ). I know that you guys enjoyed my last vlog that I've recorded and now I'm would like to do more of these vlogs for you. I'm going to add these type of vlogs to edited versions of my workouts.
read more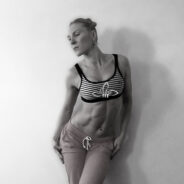 Hello my Sweets,
I have another Lower Body Workout for you today, I wanted to make a workout for you guys before I leave town tomorrow. This routine took me about 27 minutes to complete, but I'm pretty sure some of you will beat my time.
read more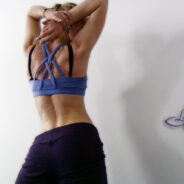 Hello my sweets,
Finally I am bringing you a new lower body routine! This routine is only 26 minutes long, plus if you do the bonus it's going to come out to 27 minutes long. I did this workout with only my bodyweight ( except for in the part 2, I used my sandbag for weighted bridges ), but in the workout explanation I will also show you a variation that you can do with weight if you like ( that is if you need to gain more muscle in your legs ), for me personally I had to stop using weight on my legs cause then they get too big.
read more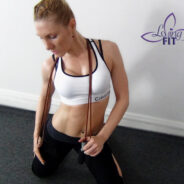 Hello my Sweets,
And welcome to Cardio Show!!! This workout is extremely hard and not for the faint of heart. This was one of the longest routines I've ever done but I felt absolutely incredible after, I truly loved it! Once in a while we all need an amazing long routine. I also did this routine on a fasted state, I've noticed something with this method, I feel more energetic if I workout on a fasted state vs if I workout on a fed state I feel more sluggish. But this is my personal choice, you can do this routine the way it's better for you. Just a quick warning, you will need to take a couple of days off after this workout, because you are going to be extremely sore.
read more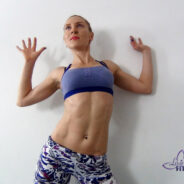 Hello My Sweet Lovies :),
Welcome to the first Lower Body Workout on Loving Fit in 2013! The name should say it all! Because this workout was a complete Monster and I am placing it in top 10 hardest workouts. This routine took me about 36 minutes to complete, but you can be faster than me.
read more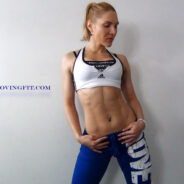 Hello My Lovies,
Happy Holidays!!! I have an awesome bodyweight only workout for you that you can do the morning after Christmas dinner. This workout is lower body focused, and I did it in a fasted state. I love to do these types of workouts the morning after I have a holiday dinner or any huge dinner that is 😛 ( oink oink ). As you know, fasted state workouts help us burn fat like crazy, but just the HIIT workout alone is not enough, to finish off your fat burn you always have to do light cardio after.
read more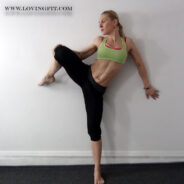 Hello Loves,
Just as promised I got an amazing Bodyweight Only Leg Slimming Workout. Just a little warning, this is gonna look easy :), but I would love to see your face once you're done with it. This routine is only 24 minutes long, but if you count the little break you will get between each part, then it's gonna be a little longer.
read more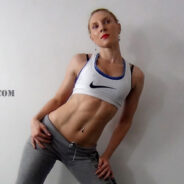 Hello My Sweeties,
Ready for a new killer lower body routine? I was so done after I finished this that I couldn't even do my cardio. I called this workout Strength Confidence because after you finish it, you will feel strong and confident! It took me about 30 minutes to complete, and this routine has 2 parts, circuit and interval training.
read more