Just Abs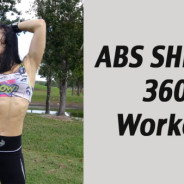 Hello my dear Lovies,
I've already posted this workout on my My YouTube Channel, make sure to subscribe to it, cause I always post them there first! As you can tell by the name, this workouts is designed to Shredd Your ABS! It has a total of 360 reps.
read more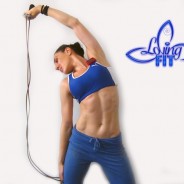 Hello my Lovies,
Happy Monday to you! It's been a while since I've uploaded an Ab routine, so today I have a new one for you guys. As with all my routines, this one will look simple, but it's not! If you are doing this workout with proper form and very little rest, this will be extremely difficult workout overall.
read more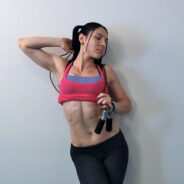 Hello my Loves,
I couldn't wait to share this workout with you guys, this is a new style of putting exercises together I call "Layering". I actually tried it on a different workout ( lower body ) but that one I will share with you later. Today's routine is best to be done on a separate training day when you only want to focus on Abs & Cardio, when you want to do something extra, it's not the shortest routine but it's fun and creative.
read more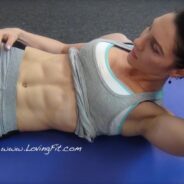 Hello my Lovies,
Today I have an amazing Abs Routine, It's been a while since I've made one and I was inspired. This routine is going to make it my " Favorites " list, because I almost never get sore in my abs, but this workout did it and that's what I loved about it. This routine will work your core and every part of your abs top to bottom. I would say it's more of an Intermediate level, but I will give you an option of how you can make it more advanced, in the video I also went over the beginners variations. It's one of the longer " Abs Workouts ", 18 minutes not counting the breaks ( for me it's longer cause I usually only spend about 5-10 minutes tops on my abs per workout. )
read more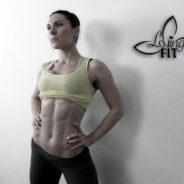 Greetings my dear Friends,
I know you guys are ready for another Real Time Abs Workout! I was looking through the blog the other day and I've realized it's been a while since my last Abs Routine, it was totally time! This routine is only 8 minutes long, quite short, so it's perfect to add as an addition to any of your strength training workouts, either upper body or lower body. If you are going to do this routine alone, I suggest to add some cardio after, preferable a mix of HIIT cardio and light cardio ( together they are more effective ). Example, 8-10 minutes HIIT + 10-15 minute light cardio.
read more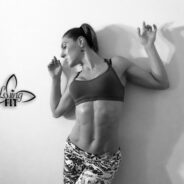 Hello my Lovsies,
How are you guys? Are you ready to attack your abs with this new routine? I hope so, because it's in real time together with me! This routine is a little under 10 minutes long, but it was a serious muscle burn, especially if you do it without taking any breaks. There is 2 parts to this workout, you can take about 20-30 sec break in between those two parts, I literally just took a sip of water in between.
read more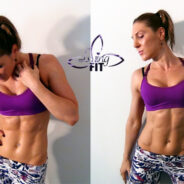 Hello Loves,
I hope you guys missed me :). I have a new workout for your Abs. I came up with this short 6 minute routine the other day ( it's in real time so you can follow me along ). When I came up with this routine I was so tired from my upper body workout I did, but I still had to train abs, so I came up with something that won't be too exhausting and I'll be able to finish it while getting a great abs training. I loved this mini routine so much I wanted to share it with you guys as well.
read more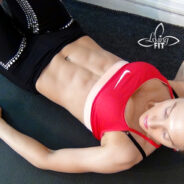 Hello My Loves,
Since all of you guys enjoyed the last Abs & Core challenge with great results, I decided to make another one, but this one is only going to be 7 days. This challenge is going to revolve around one of my favorite as I call it " Results giving " exercises which I actually don't like doing so much, but it's extremely effective. The exercise I'm talking about is " The L-Sit Hold ". We will be it daily in addition to a different exercise each day. The L-Sit Hold is actually a very popular exercises with gymnasts, because it helps them to really strengthen their Core muscles, which in turn helps them to manipulate their bodies in the way that they do.
read more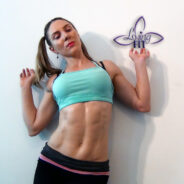 Hello My Loves ,
Today I have one more Real Time Abs Workout to add to Loving Fit library of workouts. This routine is under 12 minutes long, but it will be a great addition to mix in with other strength training routines. Since this routine is real time, you can follow me along in the video or you can write it down and do it on your own. Make sure you watch me explain the proper form of each exercise in the video.
read more