Fitness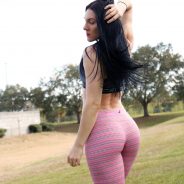 Most people love sports attire that is versatile, comfortable, and stylish. Perhaps that is why most active sportspeople opt for athleisure wear. An athleisure outfit is a style of clothing most commonly associated with athletes. It can also be worn on casual occasions, at school, or in the workplace. Variations of athleisure attire such as yoga pants, shorts, tights, and sneakers are quite fashionable, and that is why most people like wearing them. Given the active lifestyle depicted in ads for athleisure attire, consumers have begun seeking...
read more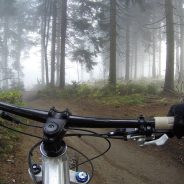 Everyone knows that exercise is important, yet we often don't do it enough. The Department of Health and Human Services recommends adults to get 150 minutes of moderate or 75 minutes of rigorous aerobic exercise and two days' worth of strength-training exercise per week. Why is it so difficult for us to meet these guidelines? There are barriers that prevent us from exercising in the first place. Let's review these obstacles and how you can overcome them so working out becomes a part of your daily life.
read more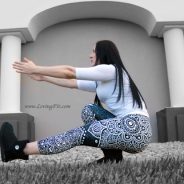 Hello my Lovies, 
Have you every had times when it is much harder to motivate your self to workout? I think even the people with the most perfect discipline can answer YES to this question. I personally go through these periods from time to time and each time I find ways to get my motivation back on. Today I would like to share some workout motivation tips which really make a difference for me. 
read more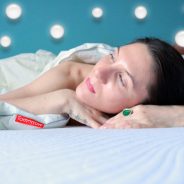 This is a Part 2 of my Natural Cures for Insomnia. As I mentioned in the first article, I've struggled with sleep problems for many years since childhood and It took me a long time to learn how to get a good night sleep using the natural approach. All of these methods I mentioned work wonders when combined together.
read more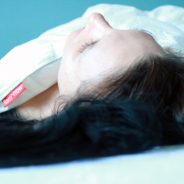 Are you having trouble sleeping? Trouble falling asleep or staying asleep? Have you been struggling with insomnia for a long time? Then this information will be a holy grail for you, keep reading because what I'm going to share with you isn't your traditional cookie cutter advice.
read more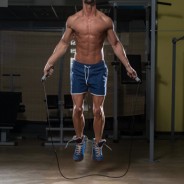 Jump rope is one of the most effective exercises to strengthen your bones, enhance cardio fitness and improve body balance,if it is done correctly it's also a great exercise for your abs. Jump rope is one of my favorite fitness toys to take with me when I go out of town ( besides for my interval timer ), because it's a very portable fitness accessory, which means you will not miss out on your training.
read more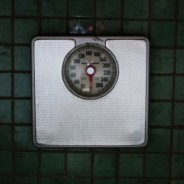 Hello my Lovies,
Today I have a guest blogger Rick Grimes bringing us an amazing article on how to safely gain weight and muscle.
read more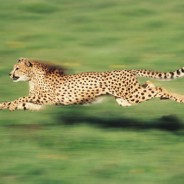 Hello my Lovies,
Today the topic is Cardio, the benefits of cardio and how to make it fun so you're looking forward to it instead of dreading it. I am fully aware that Cardio now days has a bad reputation, and that many people skip it because they think it's "useless", or they skip it because they find it boring. I definitely have to strongly disagree.
read more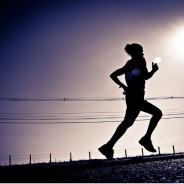 Hello my Lovies,
Today I would like to discuss a subject of tracking our fitness progress, and different ways to do so with our current technological advancement.
Fitness is nothing but the general state of well-being and health. It can be achieved by following a proper nutrition regime, right exercising and proper amount of rest. Sure, we need certain tools to attain our health and wellbeing goals but due to advancements in technology, the tools needed have totally transformed over the past few years.
read more