Fitness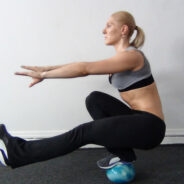 Hello my Darlings,
I am really happy to have finally present you with another fitness lesson of Pistol Squats or One Leg Squats. In the video below I go over the progression technique starting from beginner level.
read more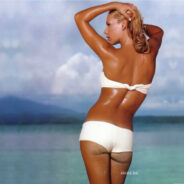 Hello my Darlings,
Today I wanted to write about a very requested subject – cellulite. A few days ago I made a video about it in Russian, but subtitles sometimes takes me over 8 hours to complete, so I thought it would be much better if I write a full blow post about it here on the blog.
read more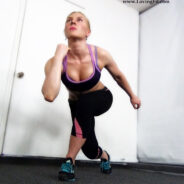 Hello my dollies 🙂
As promised I have another fitness video lesson for you :), this lesson is about common mistakes people make in very common exercises. Before I made this video I looked at many many videos on youtube of people exercising, trainers and regular people as well. And let me tell you what I saw in some of those videos burned my eyes. Most people don't know how to exercise then they wonder why they are not getting results.
read more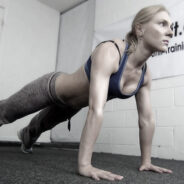 Hi everyone,
Today I have a very fun little lesson for you, how to improve your push-ups. If you follow this program exactly day to day as how I am showing you, I will guarantee you that within a week you will gain strength in push-ups and increase the number of reps that you can do.
read more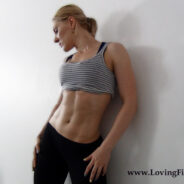 Hi Everyone,
Today we have another quest post written by Diana Maria. I think this article is perfect for all of us girls who are struggling with keeping things in place when we workout.
read more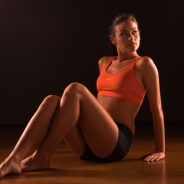 Hi everyone,
I've been getting so many questions about how to create a workout plan and I decided to set up different variations of workout plans for every level of fitness, you can customize them to suit your own needs, because everyone of us is on a different level of fitness.
Before you can figure out a plan for your self, decide which day of the week you want your workout week to begin with. From there count 6 weeks, that is going to be your training cycle. Every 6 weeks you will take 5 days off. The schedule can look different every week depending on how much time you have, but also try to stick to a similar schedule as much as you can because our body likes consistency.
read more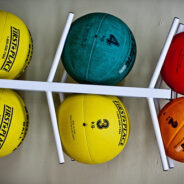 Hi everyone,
Today I wanted to make this mini post about homemade exercise equipment. I understand that not everyone is able to afford the equipment that I use, because it can be quite pricey. But any of you can actually make one at home for very small price. Below I've embedded some videos from youtube of the homemade exercise equipment similar to what I use in my workouts.
read more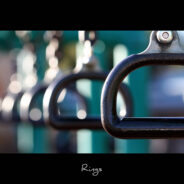 Hi everyone,
I hope you had a wonderful Easter holidays and you had some chocolate eggs ( I was good, I didn't have any :), cause I didn't really want any, I only eat chocolate when I super crave it 🙂 ). Today we have another guest post by Imogen Reed. He wrote an article for Loving Fit a little while ago called " Break Into A Sweat But Don't Get Broke " and I invited him back to write for us once again.
read more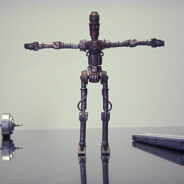 Hi Everyone,
Today we have another guest post, as you already know I love to give other bloggers and writers a chance to share their information.
read more