Talkchology With Tati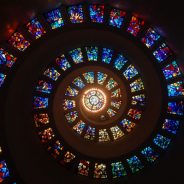 In today's video I would like to share with you my perspective on what are the things which we often pass as random coincidences.  Im going to start by sharing a very personal story… It all happen about 5 years ago.
My whole life I've been noticing strange things happening all around me, and as most of us think, I thought they were only coincidences, randomly happening as life was passing me by. In this Talkchology video I share my story, my so called awakening story, awakening from the illusion of physical life on autopilot. 
read more