Full Body Workouts
This page is for Full Body Workout Routines only.  You can do full body workouts when you don't have enough time in a week but you're still trying to get your Fit on ;).  You should never do more then 3 full body workouts per week, and you have to take a day break in between.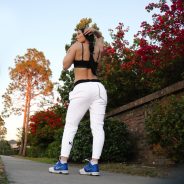 During the colder weather here in the sunny Florida, I really enjoy doing my workouts outside, especially running, I absolutely love High Intensity Interval running, because that is the kind of running that activates your fast twitch muscle fibers ( If you do it with ankle weights and uphill ). 
read more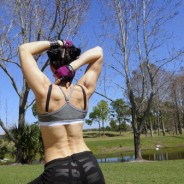 Hello my Lovies,
I've already posted this workout on my YouTube channel about a week ago, and now it's finally making it to my site. This is a full body routine with only 4 exercises, but you will have a lot of fun with its' pyramid structure. I've realized that you don't need a lot of complicated exercises to get an amazing workout, all you need is few great exercises that work your whole body, fun structure and bam you got your self a fun workout routine.
read more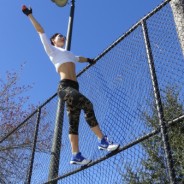 I happy to present you with a new workout routine! This routine is called The Power of Two because it only has 2 exercise, but don't even for a second think it's going to be easy, don't I just have a gift for making my workouts look easy LOL, you know it! This is a Strength Training / Cardio Routine, and the fun and unusual part about it is it's structure.
read more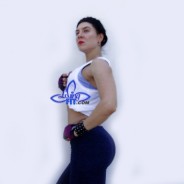 Hello my Lovies,
So, just like you guys suggested on my LovingFit Facebook Page , this workout is going to be Full Body with incorporation of handstands. This workout is definitely at a more challenging level, thats why I will not recommend beginners to do it. Beginners should start with my earlier full body workouts, and then work your way up to something like this.
read more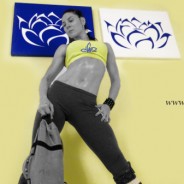 Hello my dear Lovies,
I present you a new Full Body Workout! This routine is about 33 minutes long, and consists of 9 exercises which will literally work every muscle in your body. I really hope you guys fully enjoyed your Thanksgiving and ready to get back to your training!
read more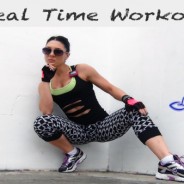 Hello my Lovesies!
Finally a new workout routine 🙂 Today I've got another Real Time Workout and this routine is also a Full Body Routine, bodyweight and only 20 minutes long. You can either follow me in the video or do it your self at your own pace.
read more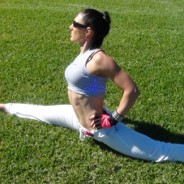 Hello my Lovies, happy Monday to you all!
I feel so happy to be able to share a new workout for you guys! This workout is Full Body and in real time. We filmed in on the playground ( as the tittle suggests ), it was really fun, but as it turns out much harder to step out of my normal training habitat. Right now, the weather in Florida is just gorgeous, about 60 degrees daily, beautiful blue sky and sun shines beautifull, what a blessing! Everyone is counting down to the spring and summer and I want this winter to never end!
read more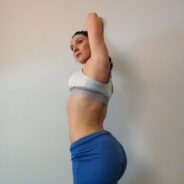 Hello my Lovies,
I'm so exited to present you a true torture of a workout. This routine can take a while, so reserve it for a day when you are in the mood for a nice full body workout and your not in a hurry, cause we don't want your exercise form to lack. This workout is build with the same layering style as I did my previous workout, and this it also has a pyramid structure to it. Every round if will keep getting harder and harder, the last 2 rounds were the hardest.
read more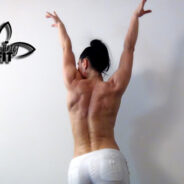 Hello my Lovies,
I'm so happy to be back with a new Full Body Workout! After 6 days off, this was the routine I did, it was actually not the easiest routine for a first day back but I really enjoyed it. The theme of the workout is " Embrace Your Body ", this is why we were a bit more artistic with the pictures as you can tell LOL.
read more