Full Body Workouts
This page is for Full Body Workout Routines only.  You can do full body workouts when you don't have enough time in a week but you're still trying to get your Fit on ;).  You should never do more then 3 full body workouts per week, and you have to take a day break in between.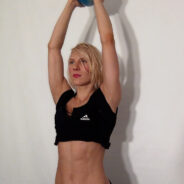 Today I did a really fun workout using an 8lb Medicine Ball. It was a circuit workout made up of 5 exercises. Using a medicine ball is very different then just using a dumbbell, because you can use half the weight but get a way more intense of a workout. I wrote about the incredible benefits of a medicine ball in one of my older posts.
As you can already tell by my body, I like to keep it lean and toned, but I don't like to have bulky muscle, and the workouts that I do will give you just that.
read more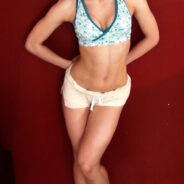 Today I did this super quick workout, it's less than 16 minutes long. I always try to do an interval training workout every other day, this way I can really push my self without overworking my nervous system. This is a very light routine, I am trying to prepare for next week, because I am planning an insane workout.
read more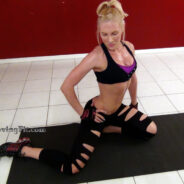 The name should say it all :). This workout was a lot harder than I originally planned. I was suppose to do 4 rounds of this routine, but I ended up doing 3. There is 3 exercises total for each side. I used a special method to place these exercises in a specific order.
read more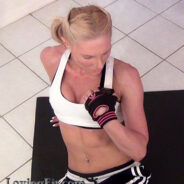 My workout today consisted of 3 parts. First part is High Intensity Training ( longer interval periods ). The second and third part is High Intensity Interval Training ( much shorter intervals ). I will share my scores for this workout at the bottom of the post.
read more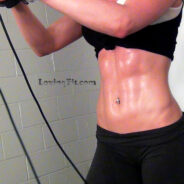 This is a cardio workout out routine and I did it for time. I was really sore from my workout the day before, so I decided to take it easy. But this is still a killer routine.
I always try to do a whole body workout, but I do place different focus on certain body part every time.
In this workout I focused on my cardiovascular performance, core, and glutes. I included an exercise for an upper body as well, but it's not too intense, just enough to keep your blood flowing all the way around.
read more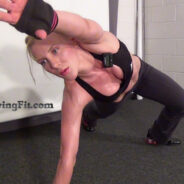 Everything finally came together and we shot my first workout video. I am still working on the format and playing around, it will get better with time. I am just exited that I finally have it together.
It seems just yesterday that I started this website knowing nothing about the web. And here I am having a fully functioning blog and now my first workout video. I am still not sure of how I put it all together, but I am learning every day as I go along.
read more