Fashion & Style
This is a section where I will be posting everything Fashion & Style related. I will share where I buy my clothes, and my style in general, not only fitness related but my going out or day to day style.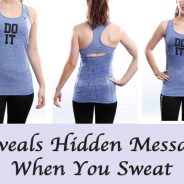 Hello my Lovies,
Today I have a cool Giveaway for you guys, it's from a company called View Sport US with a very interesting concept, the concept is Motivating Messages get revealed as you sweat! How cool is that?
read more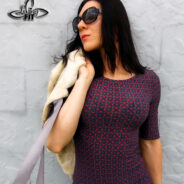 Hello My Lovies,
Today I have the first video post for the newly added Fashion & Style Section. This was my outfit I wore for the New Year's night. This is not how I dress every day, but when I go out I like to wear very interesting things, at times very unique things. I never follow any kind of trend or style, seasonal colors or anything that I see in magazines. I only wear things I like, things I'm comfortable and things that show off my body ( that I work hard at, so I have to take it for a spin once in a while LOL ).
read more