Fashion & Style
This is a section where I will be posting everything Fashion & Style related. I will share where I buy my clothes, and my style in general, not only fitness related but my going out or day to day style.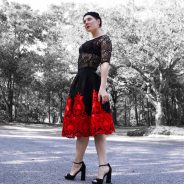 I think it's such a fun things to do to buy a new dress for a special event, but it can also be difficult finding just the right one. I personally think that the key to finding that perfect dress is to know your body type and what in your opinion makes you stand own, something that highlight your favorite features and camouflages your least favorite features. I also believe we should wear things we ourself personally like no matter what the trend is or what is currently in style. Trendy does not always mean it looks good, so explore your own style and personal taste at all times.
read more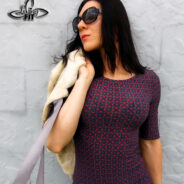 Hello My Lovies,
Today I have the first video post for the newly added Fashion & Style Section. This was my outfit I wore for the New Year's night. This is not how I dress every day, but when I go out I like to wear very interesting things, at times very unique things. I never follow any kind of trend or style, seasonal colors or anything that I see in magazines. I only wear things I like, things I'm comfortable and things that show off my body ( that I work hard at, so I have to take it for a spin once in a while LOL ).
read more