Lower Body Workout Routines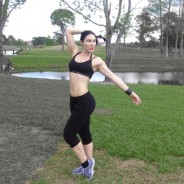 Hello my Lovies,
I'm happy to be adding another lower body routine to my little collection here at Loving Fit. This routine consists of 2 exercise combos, and more simple exercises. I've only used one 10 lbs dumbbell in the first combo of this workout, but you don't really need to, because it's challenging on it's own. This workout will look simple, but trust me its a killer!
read more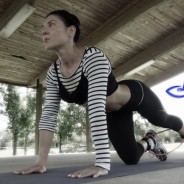 Hello my Lovies,
Get ready cause I'm back with new Lower Body Workout for you to burn through! Can I get a whoop whoop 😉 This new routine is about 33-35 minutes long, and consists of 3 parts. Part one is designed to warm-up and activate the muscles of your legs and glutes. In part 2 and part 3 we are going to be doing HIIT, while focusing on fluidity of motion, perfect form and great burn.
read more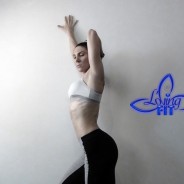 Hello my Lovies,
I'm always extremely exited to share another workout with you guys! This workout was inspired by my favorite Russian Fitness Bikini Champion ( Ekaterina Usmanova ). In this workout we are not going to be working on adding mass, but we are going to be working on lifting and rounding, in other words polishing up your butt!
read more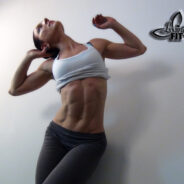 Greetings my Lovies,
First Lower Body Workout of 2014 is here! In this routine we are really going to focus on your booty, but your legs will get an amazing burn as well. The key to each exercise really targeting your butt is the proper form which I explain in the video. There is always a lot more to each exercise than the way the look on video, that's why you have to pay close attention and WATCH THE FULL EXPLANATION first, prior to jumping into the workout ( cause I know some of you sneaky poohs don't watch the explanations and rush to get it done, you know who you are 😉 )
read more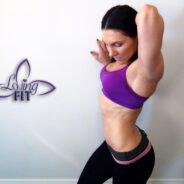 Greetings My Lovies,
Today I have INCREDIBLE Lower Body Workout focused on Butt ( there are some legs in there as well )! I. This workout is going to be in Full Pyramid Style, last week we've done reversed pyramid workout, today the pyramid is going to be full, meaning we will go from low reps to high, then reverse it and go back up. But before we reverse the pyramid we will do 1 bodyweight exercise. The exercises that I've chosen are basic, which we always do, but it's the style in which we will do them that will make a difference in the way we train.
read more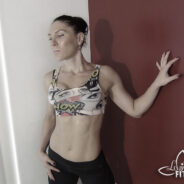 Hello my Lovies,
I have a new Lower Body Workout! This one is took me around 27 minutes to finish, but I also always do a mini finisher for my Butt at the end of each lower body routine. The finishers that I do are in this Booty Challenge.
read more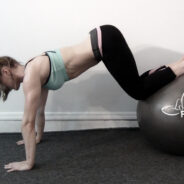 Hello my Sweeties,
Today I have quite the amazing Lower Body routine for you guys. This workout will give you an amazing burn on your glutes and an amazing burn on your legs as well. I've been focusing on Glutes quite a bit in every single latest workout that I've been doing. I also have been doing bridges of different variations including isometric bridges, before my Lower Body routines and sometimes even after.
read more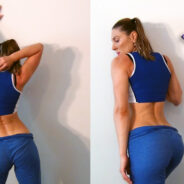 Happy Friday my Lovies,
I am finally bringing you a new lower body workout! As you can already tell by the title of this post, this routine is seriously going to be focused on booty. Lower body routines are actually my weakness, its always for some reason much harder for me to do than upper body, but I believe whatever seems harder, that's what we should focus on.
read more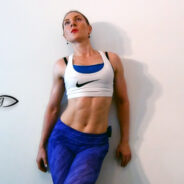 Hello my sweeties,
I have another lower body workout for you this week. Usually it's our time to record a Real Time Cardio routine, but our schedule is a bit different for the next 2 weeks ( Miguel is going out of town ) so we had to film Lower Body ( cause it was my lower body training day ). This routine is about 30 minutes long, it's divided into two parts. In first part there are a lot of leg work, in the second part we'll work mainly the glutes.
read more