Lower Body Workout Routines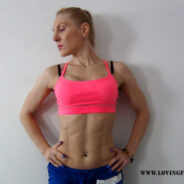 Hello My Lovies,
I am finally back with another Lower Body Routine. I thought I was feeling much better until I started to do this workout, then the room started to spin. But I was still able to finish the workout, I definitely will not scare you with my time cause it was quite long, you will beat me twice for sure!
read more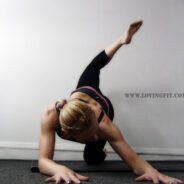 Hello my sweets!
I hope you are ready for another awesome lower body workout! In this routine I was using just dumbbells, and a lot less weight than my usual sandbag weight, but I was using a lot more repetitions. This workout was very steady, no breaks and it was just flowing, it is one of those sneaky routines that will won't feel too intense but you will get quite sore few hours later.
read more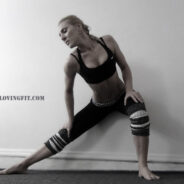 Hello My Lovies,
I'm a bit late with the workout this week, but I'm here I'm here :). Today I have a new Lower Body workout, this workout was a circuit training done for proper form and time. I've really been enjoying the circuits lately, don't' get me wrong I love HIIT workouts but not when it comes to strength training and using weight, because you don't want to be rushing around with the weight and sacrifice your form.
read more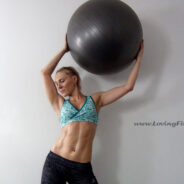 Hello My Lovies,
I'm so happy to be back with a new Lower Body Workout Routine. I named this workout "Push Through It" because this is exactly what I had to do today to finish this devilish workout. This workout was divided into 3 parts, and it took me about 30 minutes to complete. For everyone who is new to Loving Fit, I suggest to check out " Creating Your Workout Plan " post, it will help you with putting together a workout schedule that will fit your needs best.
read more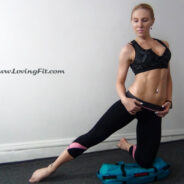 Hello My Lovies,
Another Lower Body Workout is coming your way! For some reason I've felt quite sore before I even started this routine and 2 hours after I was done, I felt my muscles being sore all the way up my ears! This routine was broken down into 2 parts, the first part took me 6 minutes and 44 seconds to complete, and second part took me 19 minutes 34 seconds.
read more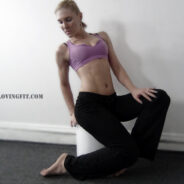 Hello My Darling Lovies,
I am back with a new lower body workout! This is a circuit training routine, and it took me 30 minutes and 38 seconds to complete, but I am sure you're gonna beat me at my time, because it's been very humid here in FL and I was struggling to breathe.
read more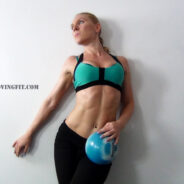 Hello My Lovie-Dovies!
Hope you are having a fabulous week and already started our new " Round Booty Challenge ". Today's workout is circuit training for the lower body, it's going to be quite simple routine but it's still gonna be very challenging. I always create the routines based on the inspiration and mood, and today I felt like doing something simple.
read more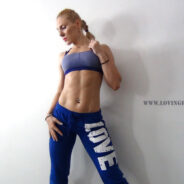 Hello Lovies,
Today I have a very very challenging lower body strength training cardio workout. This routine was a circuit and it took me 33 minutes and 27 seconds to complete. This workout was bodyweight only, but it was extremely hard not only physically but mentally as well. I also have a little motivation talk for you at the beginning of the video.
read more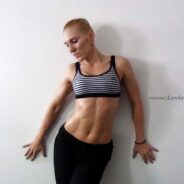 Hello My Lovies,
I hope you are having a wonderful week so far and still on top of that "Sharper Abs Challenge". Today I have a really great lower body workout, it's about 20 minutes long but it will make your Booty Pop! After I finished this routine I went for 10 minutes of interval running and finished with some stretching.
read more