Tailfeather Posse Workout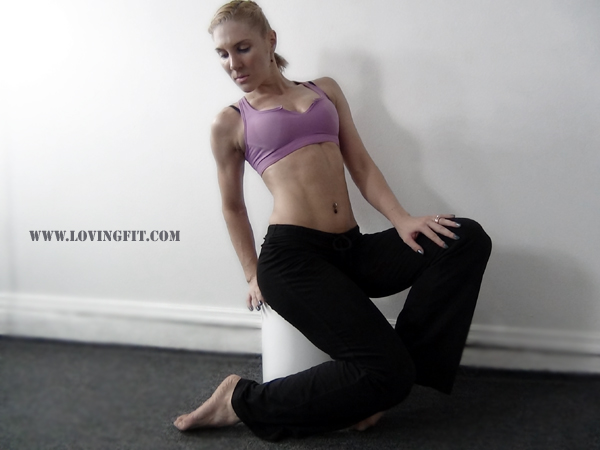 Hello My Darling Lovies,
I am back with a new lower body workout! This is a circuit training routine, and it took me 30 minutes and 38 seconds to complete, but I am sure you're gonna beat me at my time, because it's been very humid here in FL and I was struggling to breathe.
Everywhere else the fall had already began, but not here, oh no, it's still summer in full swing and then some. I always use a huge bag of ice to cool off between rounds, but today it didn't seem to help and it actually melted half way though.
Make sure you do your warm-up and practice each exercise in good form before you begin your workout.
Oh by the way, I've been doing Good Posture Challenge daily, and today I've noticed that my posture had improved a lot, so I'm gonna keep going with this for a while, and might even start doing 2 rounds of it.
Workout Explanation
In this routine I was using my Gymboss timer
, my 40 lbs VersaFit bag, and a pair of dumbbells 20 lbs total. You can use only your bag if you like, but since my bag is 40 lbs heavy, it's hard for me to do the swing with it without feeling pressure in my back after.
Set your timer
as a stopwatch, complete the following 4 exercises for the total of 5 rounds.
2 Back Lunges & Jump Squat Combo – 12 reps ( this one whole combo per side counts as one rep. If you are using a lighter weight, I suggest you do 14-16 reps )
Toe Lifts – 20 reps ( if you are using a lighter weight do 30 reps )
Dumbbell Swing – 30 reps
Isometric Squat Side Bends – 20 reps ( keep low the whole time, each bend counts as one rep ) ( I would like to say thank you to Zivenaberry for suggesting this exercise to me  🙂 )
I finished this routine with Round Booty Challenge and then I got really crazy and completed 500 reps of side lunge jumps as part of my cardio. I did use Intuitive Training, but maybe I shouldn't of cause I was pretty tired and didn't feel like I pushed to the max. But I still completed the whole 500, and that was something.
Have Fun Training my Darlings!
Hugs,
Tati