Upper Body Workout Routines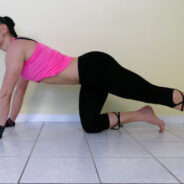 Oley Oley my Lovies!
I have a new upper body workout for you guys in Real Time :). I've posted it on my YouTube channel a little over a week ago, but still hasn't gotten around to posting it on the site. So, make sure to subscribe to my channel because I post things there at times that I don't post here on my site. My life is much busier right now than before so I'm not giving as much time to my baby Loving Fit as I used to, need to get back into my momentum again.
read more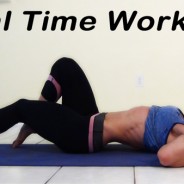 Hello my dearest Lovies,
Today I have a Real Time Workout Challenge for an Upper Body ( Bodyweight Only ). This workout challenge is only 11 minutes long, I did it this long because I've already done an upper body workout the previous day, so 11 minutes was enough for me. But, if you guys are feeling frisky you can up the time to 15 minutes or even 20 minutes.
read more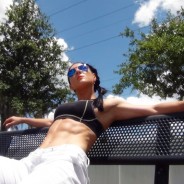 In this video, I've shared with you 9 creative variations of push-ups. As I mentioned on the video, this is not for beginners, if you are a beginner you need to stick to basic variations of push-ups, and with time you can work your way up to these very advanced variations.
read more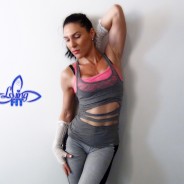 Hello my sweeties, my dear Lovies 🙂
Get ready for an amazing upper body workout! I got to tell you upfront, this one is HARD and can take a little long, but I also promise you it's really fun! This workout has 336 reps total in a Reversed Pyramid Style.
read more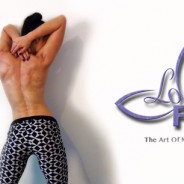 Happy Monday my Lovies!
I'm so happy to have a new Workout for you, this is actually a Workout Challenge for the Upper Body & Core. The difference between a full workout and a challenge workout is the amount of exercises. In full workouts I add more exercises and challenge workouts are more mentally challenging but fewer exercises. But, don't think it's going to be easy, nothing is easy when it comes to my workouts, but I just have a talent to make it look easy LOL big time.
read more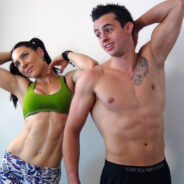 Hello my Lovies,
I'm back with a new Upper Body & Core 20 minute Workout! I know a while ago some of you guys were complaining for workouts getting too long and you wanted some of the older format brought back. So I wanted to make some shorter ( but not less intense ) 20 minutes or so workouts to change things up a bit. And in todays video we invited Renato back to try my workout again,( you can view his previous workout on Loving Fit here ). Poor thing was really having a hard time, and could only make it through 15 minutes of it ( make sure to not miss the Outtakes at the end of the video to watch him suffer a bit 😉 )
read more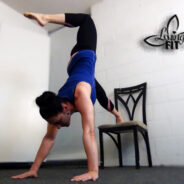 Hello my Lovies,
Today I have a very fun Upper Body Workout Challenge for you guys. From time to time I like to switch thing up with my structured workouts and I like to do something fun instead. To always do the same thing can get a bit boring even with the most creative routines, so I come up with workout challenges that wont take too much time but will give you a great burn for your body and a good training for your mind as well.
read more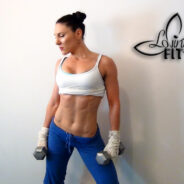 Greetings and happy Friday my Lovies,
I have a new Upper Body Workout for you guys, I've also added a Pyramid Cardio ( as part 2 ) just as a suggestion. I want to start adding cardio parts to all of my workouts, that way you always have a new cardio suggestion per each video. I also would like to start taking votes on videos each week. I'm going to either ask you guys to votes here on the blog or on my Facebook, that way I can always make the video that get's more votes, it will help me to know what you guys like to see in my videos.
read more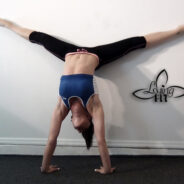 Hello my Loves,
Today I have such an amazing Upper Body Workout for you guys, I am so exited for this workout because I think you guys are really going to love it. And when you guys love it, it makes me very happy!
I have to say that this is going to make my top of favorite upper body routines and I really enjoyed every rep!
read more