Upper Body Workout Routines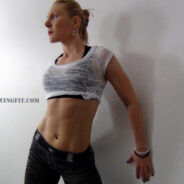 Hello My Lovies,
Today I did something a bit crazy and this is the first time I've done a workout with this many rounds, it was 15 rounds! But don't get scared because there is only 4 exercises. The goal of this Upper Body Routine is to go with PERFECT FORM AND PERFECT SPEED without modifications ( but don't rush in sacrifice of form ). You will totally be able to do this because there is only 4 reps per exercise ( except for the pull-up, there is only 2 reps but I did all of them unassisted. This was also quite she shoulder ripper for me, my shoulders were definitely on fire!
read more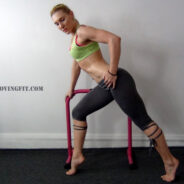 Hello my Lovies,
I hope you are ready for this bad boy of an Upper Body Workout because I'm warning you it's gonna look easy on video, but it's not, it's quite deceiving. I am going to give you a couple of variations of how you can do this workout. If you are new to Loving Fit, I suggest you checking out " Creating Your Workout Plan " first, that will give you an idea of how I put together my routines and how you can adjust them for your self depending on your own level.
read more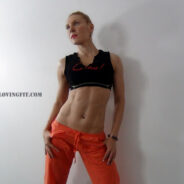 Hello My Lovies,
I have a new Upper Body Workout for you, I hope you are ready for a fun burn! This routine comes in 3 parts, first two parts are hard but it's nothing in comparison to the last part, where you will be begging for mercy.
read more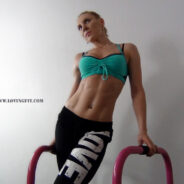 Hello My Lovies,
I am back with another super duper Upper Body Workout routine. This routine had 3 parts, and it took me about 36 minutes all together to complete all three, but of course all of us are on a different fitness level and some of you will be faster than me. But if you are not faster, don't worry about it, there is no need to rush, the only person you are competing with is your self.
read more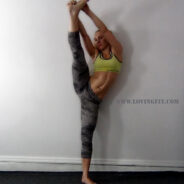 Hello My Lovies,
Today I have an amazing Upper Body Workout for you. This workout is really gonna test your strength physically and mentally as well, but the good news is that it's only 1 round. I've been really loving these 1 round challenging routines lately.
read more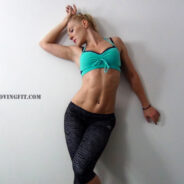 Hello My Lovie-Dovies!
So happy to share another workout with you! This upper body circuit routine took me 35 minutes and 58 seconds to complete and it was very very hard, the good news is that it's only 1 itsie-bitsie round :), but it was evil! I started out all nice and cheery, did all of the 50 Acro Spiderman Push-ups without a break, and by the 4th exercise my hands were shaking.
read more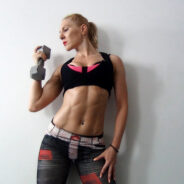 Hello My Dear Lovies,
Get ready for a very hard upper body workout!!! Lately I've been feeling that every workout is been getting harder and harder, maybe because it's autumn and I am feeling very motivated! Autumn is actually one of the best times of the year to start pushing your self, because in the autumn our internal clock want's us to start analyzing and plan for new beginnings. I wrote an article about this on EvilCyber.com, which will be posted pretty soon and I will give you that link once it's up.
read more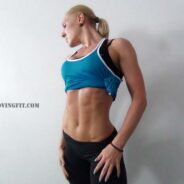 Hello My Lovie Dovies!!!
Don't you just love how I keep coming up with new loving nick names for you guys :P. Today's workout is an upper body routine and it's a follow up to yesterday's " Booty Pop Siren Workout ". We are going to do this routine in the similar concept we did yesterday's workout, and it's gonna be about 20 minutes long.
read more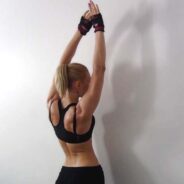 Hello My Lovies,
I come baring gifts with a new upper body workout routine. This is a very short routine, it took me under 17 minutes to complete it. The first part of this routine was a time challenge and the second part was 10 minutes of high intensity interval training. Before my workout I did the " Sharper Abs Challenge ", which was quite a struggle for me and I wanted to give up every rep, but I finished it!
read more