The Strength Beast Workout And Vlog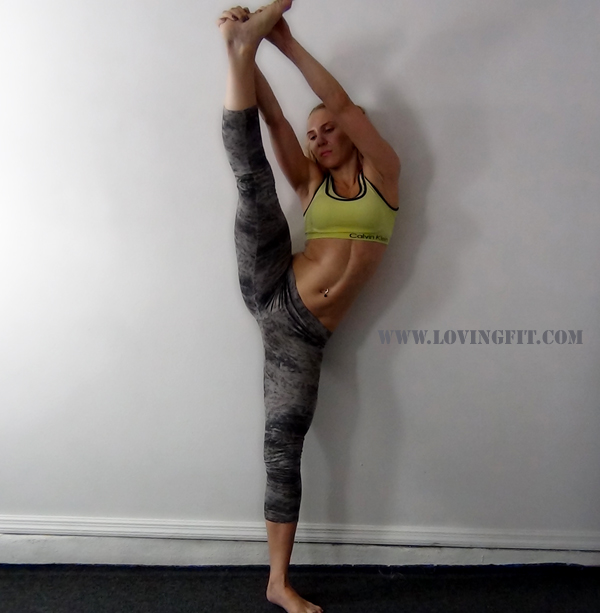 Hello My Lovies,
Today I have an amazing Upper Body Workout for you. This workout is really gonna test your strength physically and mentally as well, but the good news is that it's only 1 round. I've been really loving these 1 round challenging routines lately.
These past few weeks our filming schedule had been off a bit, because Miguel has some extra rehearsals at work and we aren't able to film on our regular schedule. Another thing that I wanted to tell you guys is that I've been having a really hard time keeping up with all the comments, I try my best to answer all the questions but I've noticed that I've been missing more and more comments lately, I really hope you guys won't get mad at me. Also, if you have something super important to ask me you can message me on Facebook and I will happily answer your question.
Now on to the workout!
Workout Explanation
Make sure you always warm-up your body before beginning to exercise, never skip your warm-up or your stretching. Practice good exercise form because it is the most important part of our training. Focus on getting stronger during each workout and not just finishing as fast as you can.
In this routine I was timing each exercise individually instead of my overall time, I found it helping me figure out my weaknesses, that way I can work on them. If you like you can time your overall workout, it's all up to you. In this workout I was using my Gymboss timer
and a Pull-Up bar
.
There is only 1 round, but I split 2 of exercises into 2 rounds, to let your body recover just a bit so you are able to push through.
Please make sure you watch the explanation part of the video, I go over the proper form of each exercise as well as variation for beginners.
Complete 1 round of the following:
Inward Palm One Leg Diagonal Push-Up – 50 reps
8 Crab Kicks & 8 Crab Grab Combo & Walk Over – 10 times
Pike-Ups & Split Star – 25 reps
Double Bear Push-Ups – 50 reps
Pike-Ups & Split Star – 25 reps
Two Way Pull-Ups – 20 reps
Two Way Bicycle – 50 reps total ( 25 forward 25 reversed )
Two Way Pull-Ups – 20 reps
Complete Beginners
Make sure to watch the variations explanation part of the video
Inward Palm Push-Ups – 25 reps
8 Crab Kicks & 8 Crab Grabs Combo – 8 times ( 10 if you can )
One Leg Pike-Ups – 26 reps
Bear Push-Ups off your knees – 25 reps
One Leg Pike-Ups – 26 reps
Two Way Pull-Ups using a chair – 12 reps
Two Way Bicycle ( laying down ) – 15 reps forward 15 reversed ( 30 total )
Two Way Pull-Ups using a chair – 12 reps
My Time ( I timed every exercise )
1) – 6:21
2) – 4:03
3) – 1:45
4) – 6:57
5) – 1:44
6) – 3:51
7) – 0:45
8) – 4: 21
I finished this routine with 2 rounds of the Good Posture Challenge.
Have Fun Training My Darlings!
Hugs,
Tati
PS – I got my tights
on ebay, which is my favorite place to shop.