Workouts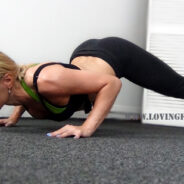 Hello My Darlings,
I finally made this video that I've been planning to make for a long time now. Dive Bombers Proper Form & Variations.
I always want to remind you guys to keep your body tight in every exercise you do, not only does the exercise becomes harder, it becomes more effective. The more our full body works in each movement, the more calories we are burning.
read more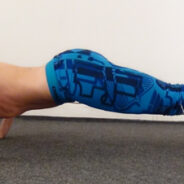 The other day I was experimenting with different push-up variations and I came up with this move. After doing 3 sets of 8 with breaks in between, I saw stars in my eyes ( I can do about 30 regular push-up's in a row ). Not only that, but the next day my Abs were incredibly sore ( my abs rarely get sore ).
read more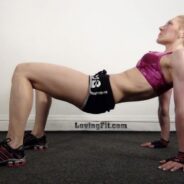 I came up with this cool exercise the other day, which I totally enjoyed adding to my workout. I always spend a few hours in my workout studio trying to come up with ways of twisting and turning my body to create more muscle confusion.
This exercise was the toughest on my abs, triceps, glutes and overall balance. But after practicing it for a while, I got a hang of it.
At the bottom of the post, I am also including a picture alternative for beginners.
read more