Exercises & Workouts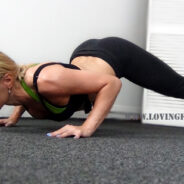 Hello My Darlings,
I finally made this video that I've been planning to make for a long time now. Dive Bombers Proper Form & Variations.
I always want to remind you guys to keep your body tight in every exercise you do, not only does the exercise becomes harder, it becomes more effective. The more our full body works in each movement, the more calories we are burning.
read more