Real Time Cardio Workouts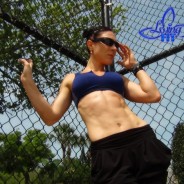 Hello my Lovies,
I got a new Real Time Workout for you guys yay! This workout is going to be focused on Abs and Cardio. I noticed that real time format is preferred format of many people, but I personally never like to watch videos with workouts in real time, because I believe it's distracting us from focusing on our own level, and instead we are trying to keep up with someone else instead of our self.
read more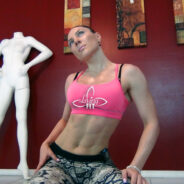 Hello my Loves,
Today I have a killer 9 minute Mini Bootcamp in Real Time. I switch things up at all times because some of you prefer edited workouts ( most of you ) and some of you like real time, so I try to please everyone and I also like to switch things up my self. Just a little warning, THIS IS GOING TO LOOK EASY BUT IT'S NOT! I couldn't even talk by the end, but you have to make sure you are doing the workout with very good form.
read more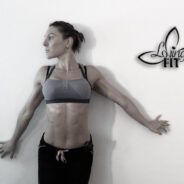 Hello Lovie-Dovies,
Happy Friday! I have an amazing Real Time Strength Cardio for you guys today, it's about 20 minutes long, or maybe a little under and it's bodyweight only. This is not so moderate, I would call this routine more semi-intense and it's a full body workout. You can follow me along in the video or you can write it down and do it on your own. This workout is broken down into 3 interval training parts, and after each part we will do two additional exercises. Make sure you guys always perform each exercise will good form and straight back, once you get the form down, you can begin working on your speed.
read more