Challenges
Here you will find a selection of Exercise Challenges.  You can pick one challenge and focus on it throughout the week, month or more.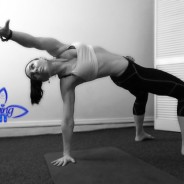 Hello my Lovies,
Beautiful Monday to you all! On my time its' technically still a Sunday night, but since I have Lovies all over the world for some of you it's already a Monday :). I have this very fun Cardio Workout Challenge for you guys, I would suggest you do this as an a addition to your regular workout, but this is not an easy one, it' snot as easy as it looks, so you can even do this as a challenge on a separate day. The name of this Cardio Challenge is The Flow Of Movement, because our goal is to focus on the flow of each movement into the next in Really Good Form. You should be flowing through this routine, not rushing, but you can still time it for your own record.
read more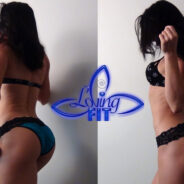 Hello my Lovies,
Welcome to day 4-6 of the 6 Day Tight Booty & Legs Challenge. This challenge is going to shape, tighten and firm your booty & legs in just 6 days. ( Click Here for Part 1 Day 1-3 ).
As I said before, this challenge is going against all the usual fitness rules, because we are going to be training the same body parts for 6 days straight ( I call it explosive training ), with no days off. Then you will take 3 complete days off from all the lower body workouts.
read more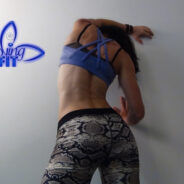 Hello my Lovies,
I have an amazing 6 day Challenge for Booty & Legs! It's going to be in 2 parts. Today, I'm posting the video for day 1-3, and on Wednesday, I will post day 4-6. I have tested this challenge on my self, as I do with all of my routines and I can tell you with confidence, you are going to LOVE the results!
read more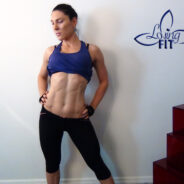 Happy Thanksgiving my Loves!
I would love to say A BIG THANK YOU to all of you guys for being in my life and part of my fitness journey. I've started this blog 2 years ago and over this period of time I have become a completely transformed person, I've learned so much, I've grown so much and all of you guys have been a huge part of this growth, Thank you!
read more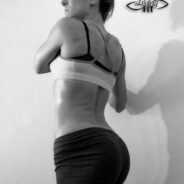 Hello my Lovies,
Since so many request for a good Booty Challenge I've finally prepared one for you :). I've tested this challenge my self for 1 month already, because I always like to give things a test drive to make sure all of you guys are going to be getting results! This challenge will last 1 month, but if you like you can do it for longer ( I am ), you will just have to adjust your repetitions and weight. This challenge will help you to lift, tighten and firm your rear end, the only down side to this is that you might check your butt out in the mirror way too much that it might annoy people around you LOL.
read more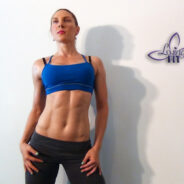 Hello My Lovies,
I'm having a lot of fun with the 10 Day Push-up Challenge, I've gained an insane amount of strength during this challenge. Now, I decided that I'm going to be always adding some kind of challenge additionally to all of my workouts. This will help us take our fitness level several steps higher. Now, I have an Abs & Core challenge for you guys, it will also last 10 days. I'm going to start this challenge on Monday, you guys can fit it into your schedule when it's more comfortable for you.
read more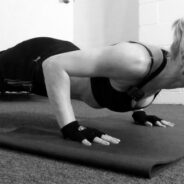 Hello My Lovies,
It's been a while since we've done a challenge, so today I have an amazing 10 day challenge for you ( I already started it yesterday ), this challenge is not only going to help you to gain even more push-up strength over the next 10 days, but you're going to see a great difference in your upper body definition. I found this challenge through one of my latest favorite fitness websites Military Fitness, here is the link to the original challenge, but I am going to add a little touch of my own.
read more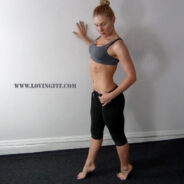 Hello My Darlings,
I have a new challenge for you :). I am going to do this challenge 3 times a week for the next 4 weeks. Two of the times you will be adding it after your lower body workouts, and one extra day some other time. This challenge is going to firm the lower hard to reach part of our butts, the back of the thighs and inner thighs – Bam triple whammer 😉
read more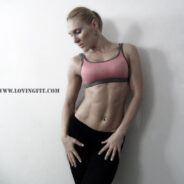 Hello My Lovies,
Today I have something completely new for you, we've never done this type of intervals before, the name that I gave to this type of training is " Intuitive Interval Training". This approach will help you precisely measure your progress each time you train. The best part about this style of intervals is that everyone will get to work at their own pace, at their own intervals, while measuring your progress interval by interval instead of an over all time. Another thing that I really love about this method, it makes you push harder.
read more