Trapeze/Pull-up Bar Quick Holiday Workout Challenge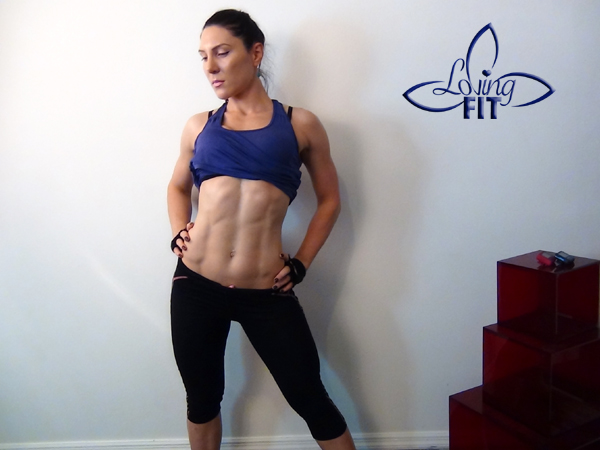 Happy Thanksgiving my Loves!
I would love to say A BIG THANK YOU to all of you guys for being in my life and part of my fitness journey. I've started this blog 2 years ago and over this period of time I have become a completely transformed person, I've learned so much, I've grown so much and all of you guys have been a huge part of this growth, Thank you!
Today I have a very short challenge for you guys, it should take you about 10 minutes to complete,it will give your metabolism a boost especially since today we should all enjoy our holiday treats and family dinners. So, right after I post this, I'm going to complete this challenge and I have quite the busy day today, but still no excuses for me!
I'm will be attending 2 Thanksgiving dinners, but both are going to be healthy. One of them is going to be with a real Maharaj ( how cool is that ) and this dinner is will be huge vegetarian feast with lot's of beautiful spiritual people. Then, I'm going to my friends house, she is making a healthy but traditional Thanksgiving Dinner, I'm planning to make a little video for you guys and share what we'll be cooking :). I will update this post later on with my scores.
Todays Challenge Explanation
In this challenge I will be using my Gymboss Timer and my Pull-Up bar
.
Set your Gymboss Timer as a stop watch, complete the following:
Trapeze Turn Around Pull-up – 30 reps
Reset Your Gymboss Timer and complete
High Hips Hanging Knee-ups – 30 reps
Mini 3 minute Cardio
Set your Gymboss Timer for 1 interval to count down 3 minutes. Complete as many rounds of the following Combo as possible:
High Knees without Jump Rope – 20 reps
Drop Down & 2 Push-off Push-ups
Update with my time:
1) – 5:14
2) – 3:17
In 3 minutes I've completed 11 rounds and 12 high knees.
Happy Thanksgiving my Lovies, enjoy the day, give love and gratitude for everyone in your life!
Love,
Tati
LovingFit Facebook Page  –  My Personal INSTAGRAM