Workout Routines
From now on I decided to start separating "Upper Body Routines" and "Lower Body Routines" into different pages.  If you go to Exercises and Workouts, then Workout Routines, you will see another window that says Upper Body Routines.  I will also add a Lower Body Routines page as well.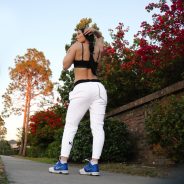 During the colder weather here in the sunny Florida, I really enjoy doing my workouts outside, especially running, I absolutely love High Intensity Interval running, because that is the kind of running that activates your fast twitch muscle fibers ( If you do it with ankle weights and uphill ). 
read more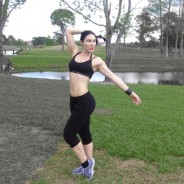 Hello my Lovies,
I'm happy to be adding another lower body routine to my little collection here at Loving Fit. This routine consists of 2 exercise combos, and more simple exercises. I've only used one 10 lbs dumbbell in the first combo of this workout, but you don't really need to, because it's challenging on it's own. This workout will look simple, but trust me its a killer!
read more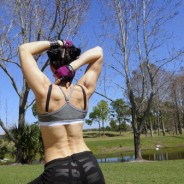 Hello my Lovies,
I've already posted this workout on my YouTube channel about a week ago, and now it's finally making it to my site. This is a full body routine with only 4 exercises, but you will have a lot of fun with its' pyramid structure. I've realized that you don't need a lot of complicated exercises to get an amazing workout, all you need is few great exercises that work your whole body, fun structure and bam you got your self a fun workout routine.
read more