Workout Routines
From now on I decided to start separating "Upper Body Routines" and "Lower Body Routines" into different pages.  If you go to Exercises and Workouts, then Workout Routines, you will see another window that says Upper Body Routines.  I will also add a Lower Body Routines page as well.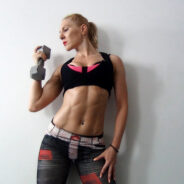 Hello My Dear Lovies,
Get ready for a very hard upper body workout!!! Lately I've been feeling that every workout is been getting harder and harder, maybe because it's autumn and I am feeling very motivated! Autumn is actually one of the best times of the year to start pushing your self, because in the autumn our internal clock want's us to start analyzing and plan for new beginnings. I wrote an article about this on EvilCyber.com, which will be posted pretty soon and I will give you that link once it's up.
read more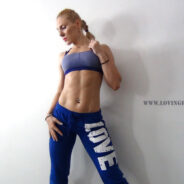 Hello Lovies,
Today I have a very very challenging lower body strength training cardio workout. This routine was a circuit and it took me 33 minutes and 27 seconds to complete. This workout was bodyweight only, but it was extremely hard not only physically but mentally as well. I also have a little motivation talk for you at the beginning of the video.
read more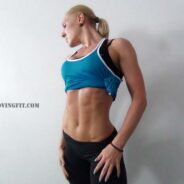 Hello My Lovie Dovies!!!
Don't you just love how I keep coming up with new loving nick names for you guys :P. Today's workout is an upper body routine and it's a follow up to yesterday's " Booty Pop Siren Workout ". We are going to do this routine in the similar concept we did yesterday's workout, and it's gonna be about 20 minutes long.
read more