Workout Routines
From now on I decided to start separating "Upper Body Routines" and "Lower Body Routines" into different pages.  If you go to Exercises and Workouts, then Workout Routines, you will see another window that says Upper Body Routines.  I will also add a Lower Body Routines page as well.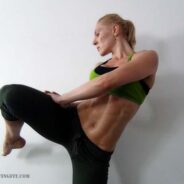 Hello My Lovies,
I am back with a 20 minute HIIT full body bodyweight only workout! This week I've been quite busy so when I am busy I do only 3 full body workouts a week instead of my split routined 4. I do prefer the split routines better, but it's also good to switch things up a bit, and that's why I have variations of routines for you guys to pick from.
read more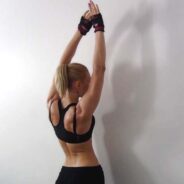 Hello My Lovies,
I come baring gifts with a new upper body workout routine. This is a very short routine, it took me under 17 minutes to complete it. The first part of this routine was a time challenge and the second part was 10 minutes of high intensity interval training. Before my workout I did the " Sharper Abs Challenge ", which was quite a struggle for me and I wanted to give up every rep, but I finished it!
read more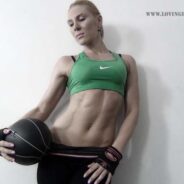 Hello My Lovies!
First things firs, how is " Sharper Abs In A Month Challenge " going? Please share your thoughts and how you have been doing with it. I noticed some of you guys have been saying that it hurts your hands, that is normal because you are building the hands of an athlete ;). Stick with it and you will thank me later! It's also not as easy for me as you think, I struggled with it the second time a lot, and tomorrow is going to be my 3rd time this week, I'm not looking forward to it but I know when I'm done I will feel like a billion bucks!
read more