Workout Routines
From now on I decided to start separating "Upper Body Routines" and "Lower Body Routines" into different pages.  If you go to Exercises and Workouts, then Workout Routines, you will see another window that says Upper Body Routines.  I will also add a Lower Body Routines page as well.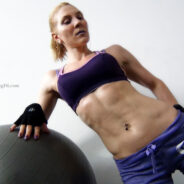 Hi everyone,
Hope you are ready for another upper body workout routine :). This workout wasn't very long but it will give you a great burn. After this workout I did an Ab routine and 10 minutes of light skipping.
Thank you very much guys for all of your feedback on video format, I am now sure everyone is on the same page and we all want edited workouts! We tried to shoot outside but it started to rain pretty bad so we just stayed inside, next week I'm hoping to get back to the park.
read more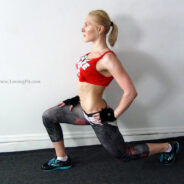 Hi Everyone,
Today I have another fun lower body workout which includes isometric training in the first part of the routine. As you know if order for our body to keep progressing we have to switch the style of our training all the time, because our body adopts to training very fast if we don't change it, we will hit plateau, that can be frustrating. This routine will throw your body for a loop!
read more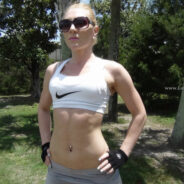 Hi Everyone,
I have another wonderful upper body workout for you. This routine was just wonderful and I enjoyed every minute of it. On the difficulty level from 1-10 I would give it a solid 6.7, but for some of you it can be harder. At first I was going to post the full uncut workout, which took me a little over 25 minutes to do. But with the workout recap in 2 languages the video turned out to be 40 minutes, I think it was bad planning on my part. As I started exporting it I realized it was going to take 10 hours to export and then about 10 or more hours to upload it to YouTube, so I went back and edited it with the usual format.
read more