Workout Routines
From now on I decided to start separating "Upper Body Routines" and "Lower Body Routines" into different pages.  If you go to Exercises and Workouts, then Workout Routines, you will see another window that says Upper Body Routines.  I will also add a Lower Body Routines page as well.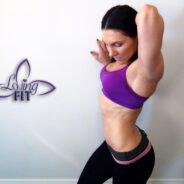 Greetings My Lovies,
Today I have INCREDIBLE Lower Body Workout focused on Butt ( there are some legs in there as well )! I. This workout is going to be in Full Pyramid Style, last week we've done reversed pyramid workout, today the pyramid is going to be full, meaning we will go from low reps to high, then reverse it and go back up. But before we reverse the pyramid we will do 1 bodyweight exercise. The exercises that I've chosen are basic, which we always do, but it's the style in which we will do them that will make a difference in the way we train.
read more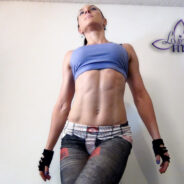 Ola my Lovies,
Happy to peek out again :), I have a new workout for you guys, but this is a second modified version of the original workout that I've created. I've created this crazy long reversed pyramid routine and it took me over an hour to complete, so I decided to modify it and not make it less insane.
read more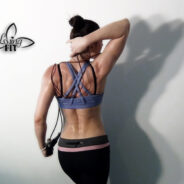 Greetings my Lovies,
I hope you are having a blissful day! Like I told you guys last week, today I wanted to share an example of Fat Burning Mix Cardio that I do twice a week. I usually do this cardio in the morning on an empty stomach. This style cardio I've discussed in my post How To Lose 10 lbs in One Month. You can also change the exercises to your liking, but the intervals should stay the same.
read more