Reversed Pyramid Full Body Workout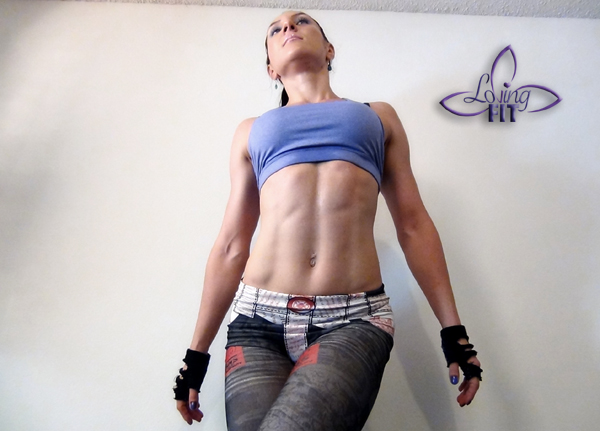 Ola my Lovies,
Happy to peek out again :), I have a new workout for you guys, but this is a second modified version of the original workout that I've created. I've created this crazy long reversed pyramid routine and it took me over an hour to complete, so I decided to modify it and not make it less insane.
If you are new to Loving Fit I recommend to check out " Creating Your Workout Plan " post. There you will be able to see how I put together my routines, and you can find something for your own fitness level. My philosophy is: Form is always more important than speed, so WATCH YOUR FORM!
Things to remember before, during and after your workout
Workout Explanation
In this routine I was using myGymboss Timer, Pull-Up bar
and a sandbag ( 25 lbs ).
There is 4 exercises in this routine and there is 4 rounds. The amount of reps you will do per round will be from highest to lowest ( in reversed pyramid matter ). Next to each exercises you will find the amount of reps you will do per round prior to each slash.
Set your Gymboss Timer as a stopwatch. I always prefer to time each round ( of 4 exercises ) separately.
1) Weighted Side to Side Squat Kicks – 60/50/40/30
2) Diagonal Side Jump Lunges – 100/90/80/70
3) Weighted Bridges – 60/50/40/30
4) Two Wide Grip Pull-ups & 2 Explosive Jump Push-ups Combo – 13/12/11/10
You will do all four exercises before moving to the next round.
Enjoy this workout guys, let me know how long it took you to complete it.
Hugs,
Tati
LovingFit Facebook Page  –  My Personal INSTAGRAM