Workout Routines
From now on I decided to start separating "Upper Body Routines" and "Lower Body Routines" into different pages.  If you go to Exercises and Workouts, then Workout Routines, you will see another window that says Upper Body Routines.  I will also add a Lower Body Routines page as well.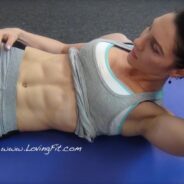 Hello my Lovies,
Today I have an amazing Abs Routine, It's been a while since I've made one and I was inspired. This routine is going to make it my " Favorites " list, because I almost never get sore in my abs, but this workout did it and that's what I loved about it. This routine will work your core and every part of your abs top to bottom. I would say it's more of an Intermediate level, but I will give you an option of how you can make it more advanced, in the video I also went over the beginners variations. It's one of the longer " Abs Workouts ", 18 minutes not counting the breaks ( for me it's longer cause I usually only spend about 5-10 minutes tops on my abs per workout. )
read more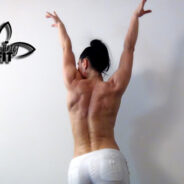 Hello my Lovies,
I'm so happy to be back with a new Full Body Workout! After 6 days off, this was the routine I did, it was actually not the easiest routine for a first day back but I really enjoyed it. The theme of the workout is " Embrace Your Body ", this is why we were a bit more artistic with the pictures as you can tell LOL.
read more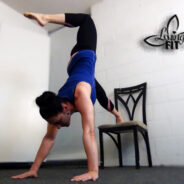 Hello my Lovies,
Today I have a very fun Upper Body Workout Challenge for you guys. From time to time I like to switch thing up with my structured workouts and I like to do something fun instead. To always do the same thing can get a bit boring even with the most creative routines, so I come up with workout challenges that wont take too much time but will give you a great burn for your body and a good training for your mind as well.
read more