Workout Routines
From now on I decided to start separating "Upper Body Routines" and "Lower Body Routines" into different pages.  If you go to Exercises and Workouts, then Workout Routines, you will see another window that says Upper Body Routines.  I will also add a Lower Body Routines page as well.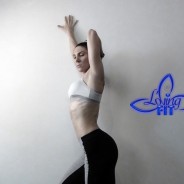 Hello my Lovies,
I'm always extremely exited to share another workout with you guys! This workout was inspired by my favorite Russian Fitness Bikini Champion ( Ekaterina Usmanova ). In this workout we are not going to be working on adding mass, but we are going to be working on lifting and rounding, in other words polishing up your butt!
read more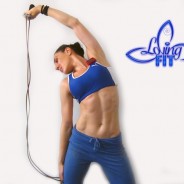 Hello my Lovies,
Happy Monday to you! It's been a while since I've uploaded an Ab routine, so today I have a new one for you guys. As with all my routines, this one will look simple, but it's not! If you are doing this workout with proper form and very little rest, this will be extremely difficult workout overall.
read more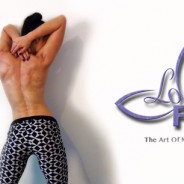 Happy Monday my Lovies!
I'm so happy to have a new Workout for you, this is actually a Workout Challenge for the Upper Body & Core. The difference between a full workout and a challenge workout is the amount of exercises. In full workouts I add more exercises and challenge workouts are more mentally challenging but fewer exercises. But, don't think it's going to be easy, nothing is easy when it comes to my workouts, but I just have a talent to make it look easy LOL big time.
read more