Workout Routines
From now on I decided to start separating "Upper Body Routines" and "Lower Body Routines" into different pages.  If you go to Exercises and Workouts, then Workout Routines, you will see another window that says Upper Body Routines.  I will also add a Lower Body Routines page as well.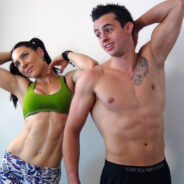 Hello my Lovies,
I'm back with a new Upper Body & Core 20 minute Workout! I know a while ago some of you guys were complaining for workouts getting too long and you wanted some of the older format brought back. So I wanted to make some shorter ( but not less intense ) 20 minutes or so workouts to change things up a bit. And in todays video we invited Renato back to try my workout again,( you can view his previous workout on Loving Fit here ). Poor thing was really having a hard time, and could only make it through 15 minutes of it ( make sure to not miss the Outtakes at the end of the video to watch him suffer a bit 😉 )
read more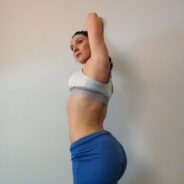 Hello my Lovies,
I'm so exited to present you a true torture of a workout. This routine can take a while, so reserve it for a day when you are in the mood for a nice full body workout and your not in a hurry, cause we don't want your exercise form to lack. This workout is build with the same layering style as I did my previous workout, and this it also has a pyramid structure to it. Every round if will keep getting harder and harder, the last 2 rounds were the hardest.
read more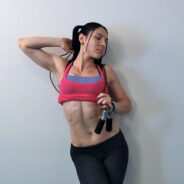 Hello my Loves,
I couldn't wait to share this workout with you guys, this is a new style of putting exercises together I call "Layering". I actually tried it on a different workout ( lower body ) but that one I will share with you later. Today's routine is best to be done on a separate training day when you only want to focus on Abs & Cardio, when you want to do something extra, it's not the shortest routine but it's fun and creative.
read more