Workout Routines
From now on I decided to start separating "Upper Body Routines" and "Lower Body Routines" into different pages.  If you go to Exercises and Workouts, then Workout Routines, you will see another window that says Upper Body Routines.  I will also add a Lower Body Routines page as well.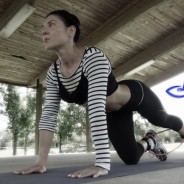 Hello my Lovies,
Get ready cause I'm back with new Lower Body Workout for you to burn through! Can I get a whoop whoop 😉 This new routine is about 33-35 minutes long, and consists of 3 parts. Part one is designed to warm-up and activate the muscles of your legs and glutes. In part 2 and part 3 we are going to be doing HIIT, while focusing on fluidity of motion, perfect form and great burn.
read more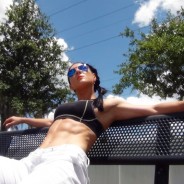 In this video, I've shared with you 9 creative variations of push-ups. As I mentioned on the video, this is not for beginners, if you are a beginner you need to stick to basic variations of push-ups, and with time you can work your way up to these very advanced variations.
read more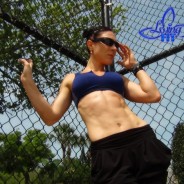 Hello my Lovies,
I got a new Real Time Workout for you guys yay! This workout is going to be focused on Abs and Cardio. I noticed that real time format is preferred format of many people, but I personally never like to watch videos with workouts in real time, because I believe it's distracting us from focusing on our own level, and instead we are trying to keep up with someone else instead of our self.
read more