Workout Routines
From now on I decided to start separating "Upper Body Routines" and "Lower Body Routines" into different pages.  If you go to Exercises and Workouts, then Workout Routines, you will see another window that says Upper Body Routines.  I will also add a Lower Body Routines page as well.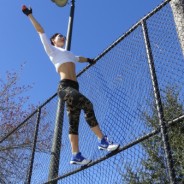 I happy to present you with a new workout routine! This routine is called The Power of Two because it only has 2 exercise, but don't even for a second think it's going to be easy, don't I just have a gift for making my workouts look easy LOL, you know it! This is a Strength Training / Cardio Routine, and the fun and unusual part about it is it's structure.
read more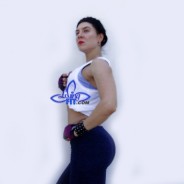 Hello my Lovies,
So, just like you guys suggested on my LovingFit Facebook Page , this workout is going to be Full Body with incorporation of handstands. This workout is definitely at a more challenging level, thats why I will not recommend beginners to do it. Beginners should start with my earlier full body workouts, and then work your way up to something like this.
read more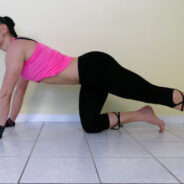 Oley Oley my Lovies!
I have a new upper body workout for you guys in Real Time :). I've posted it on my YouTube channel a little over a week ago, but still hasn't gotten around to posting it on the site. So, make sure to subscribe to my channel because I post things there at times that I don't post here on my site. My life is much busier right now than before so I'm not giving as much time to my baby Loving Fit as I used to, need to get back into my momentum again.
read more