Workout Routines
From now on I decided to start separating "Upper Body Routines" and "Lower Body Routines" into different pages.  If you go to Exercises and Workouts, then Workout Routines, you will see another window that says Upper Body Routines.  I will also add a Lower Body Routines page as well.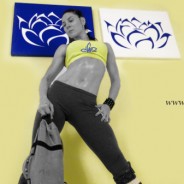 Hello my dear Lovies,
I present you a new Full Body Workout! This routine is about 33 minutes long, and consists of 9 exercises which will literally work every muscle in your body. I really hope you guys fully enjoyed your Thanksgiving and ready to get back to your training!
read more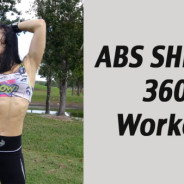 Hello my dear Lovies,
I've already posted this workout on my My YouTube Channel, make sure to subscribe to it, cause I always post them there first! As you can tell by the name, this workouts is designed to Shredd Your ABS! It has a total of 360 reps.
read more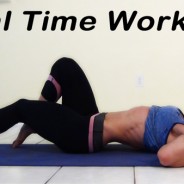 Hello my dearest Lovies,
Today I have a Real Time Workout Challenge for an Upper Body ( Bodyweight Only ). This workout challenge is only 11 minutes long, I did it this long because I've already done an upper body workout the previous day, so 11 minutes was enough for me. But, if you guys are feeling frisky you can up the time to 15 minutes or even 20 minutes.
read more