Workout Routines
From now on I decided to start separating "Upper Body Routines" and "Lower Body Routines" into different pages.  If you go to Exercises and Workouts, then Workout Routines, you will see another window that says Upper Body Routines.  I will also add a Lower Body Routines page as well.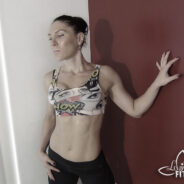 Hello my Lovies,
I have a new Lower Body Workout! This one is took me around 27 minutes to finish, but I also always do a mini finisher for my Butt at the end of each lower body routine. The finishers that I do are in this Booty Challenge.
read more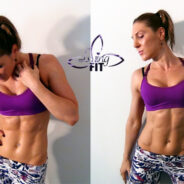 Hello Loves,
I hope you guys missed me :). I have a new workout for your Abs. I came up with this short 6 minute routine the other day ( it's in real time so you can follow me along ). When I came up with this routine I was so tired from my upper body workout I did, but I still had to train abs, so I came up with something that won't be too exhausting and I'll be able to finish it while getting a great abs training. I loved this mini routine so much I wanted to share it with you guys as well.
read more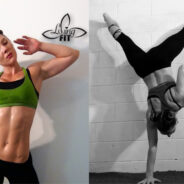 Hello my dearest and sweetest,
I have an AMAZING upper body workout for you guys and it is way more challenging than we did before. This one is definitely very advanced but I gave you guys variations for beginner in the Workout Recap part of the video. This workout can take you anywhere from 25-35 minutes ( it's really up to you on the time ), but what I want you to remember is not the clock ticking, but the good form of your body. Even if this routine takes you way longer, that's OK too, as long as you did every rep to the fullest and with good form.
read more