Strong Beautiful Shape Workout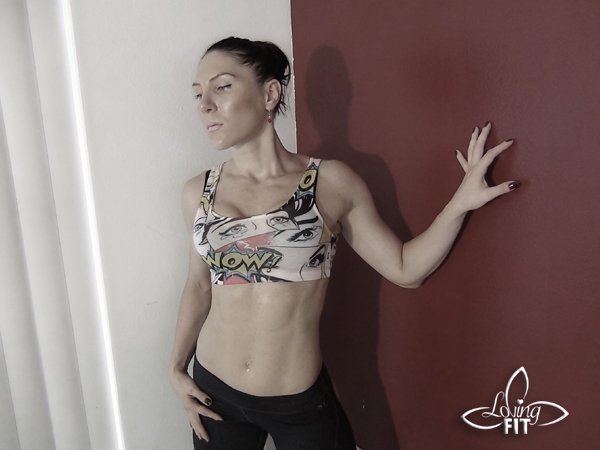 Hello my Lovies,
I have a new Lower Body Workout! This one is took me around 27 minutes to finish, but I also always do a mini finisher for my Butt at the end of each lower body routine. The finishers that I do are in this Booty Challenge.
For all the Newbies at Loving Fit
If you are new to Loving Fit I recommend to check out " Creating Your Workout Plan " post. There you will be able to see how I put together my routines, and you can find something for your own fitness level. My philosophy is: Form is always more important than speed, so WATCH YOUR FORM!
Things to remember before, during and after your workout
Workout Explanations
All I was using for this routine was my Gymboss Timer, a pair of dumbbells ( 10 lbs each ) and my sandbag ( 40 lbs ). There are 3 parts.
Part one
Set your Gymboss Timer for 6 intervals of 30 seconds. You will do 1 isometric exercise and switch sides each round ( so 3 rounds per side ).
Weighted Isometric Deep Back Lunge
Part 2
Set your Gymboss Timer for 1 interval of 7 minutes ( time runs fast here ), there is only one exercise and you will switch sides each rounds until the time is up.
Weighted Pistol & Jump Up
Beginners will only do 5 minutes and use modification I showed in the video.
Part 3
Set your Gymboss Timeras a stopwatch. There is 2 exercises and you will complete 8 rounds of the following 2 exercises:
Overhead & Twist Jump Lunge – 14 reps
Weighted Bridge – 15 reps
My scores:
I finished part 2 with 27 rounds. Part 3 took me 16 minutes 37 seconds.
Have a beautiful weekend my Loves!
Hugs,
Tati
LovingFit Facebook Page  –  My Personal INSTAGRAM