Solid Booty 1 Month Challenge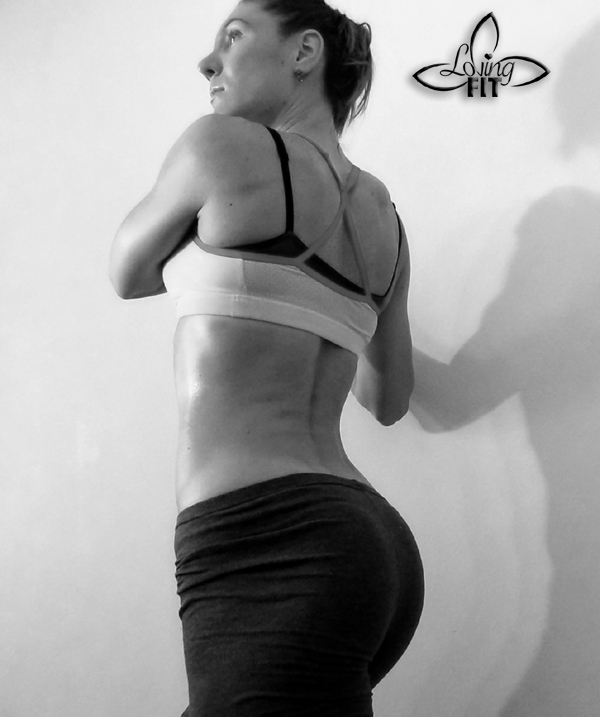 Hello my Lovies,
Since so many request for a good Booty Challenge I've finally prepared one for you :). I've tested this challenge my self for 1 month already, because I always like to give things a test drive to make sure all of you guys are going to be getting results! This challenge will last 1 month, but if you like you can do it for longer ( I am ), you will just have to adjust your repetitions and weight. This challenge will help you to lift, tighten and firm your rear end, the only down side to this is that you might check your butt out in the mirror way too much that it might annoy people around you 😛 LOL.
For all the Newbies to Loving Fit
If you are new to Loving Fit I recommend to check out " Creating Your Workout Plan " post. There you will be able to see how I put together my routines, and you can find something for your own fitness level. My philosophy is: Form is always more important than speed, so WATCH YOUR FORM!
Things to remember before, during and after your workout
Challenge Explanation
For this challenge you will need a sandbag or a kettlebell ( 20-35 lbs depending on your fitness level, I'm using 35 lbs ). A dumbbell of 10-15 lbs ( I'm using 10 lbs ), a Gymboss Timer ( this is very important that you have one ), and a balance ball.
You will begin every single Lower Body Workout for the next month with a set of Weighted Bridges, so it will look like this:
Week 1 – 100 Weighted Bridges with a pause at the top ( 25-35 lbs )
Week 2 – 100 Weighted Bridges + 20 additional Bodyweight Bridges ( 120 total )
Week 3 – 100 Weighted Bridges + 40 additional Bodyweight Bridges ( 140 total )
Week 4 – 100 Weighted Bridges + 60 additional Bodyweight Bridges ( 160 total )
At the end of each of your Lower Body Workouts, you will add one of the following combinations. ( you will alternate them at all times )
Variation 1
Set your Gymboss Timer: 15/20 – 24 ( 12 rounds of each exercise )
Bag or kettlebell swing
Isometric Legs Hold on the stomach
Variation 2
Part 1
Set your Gymboss Timer: 04/11=24 ( 12 Isometric Lunges per leg )
Isometric Weighted Back Lunge ( with knee up ) – 10-15 lbs
Part 2 – 4 rounds per side
Isometric one leg bridge hold – 35 sec ( per sides )+ additional 10 reps of bodyweight one leg bridge ( use your Gymboss Timer to count out the intervals, don't rest in between )
Variation 3
Set your Gymboss Timer: 15/25=20 ( both exercise will end up being 10 rounds each )
Isometric Weighted Bridge Hold ( 10-15 lbs )
Thrusts on a Balance Ball
Have fun with this challenge my Lovies and have a beautiful weekend!
Love,
Tati
LovingFit Facebook Page  –  My Personal INSTAGRAM