Workout Routines
From now on I decided to start separating "Upper Body Routines" and "Lower Body Routines" into different pages.  If you go to Exercises and Workouts, then Workout Routines, you will see another window that says Upper Body Routines.  I will also add a Lower Body Routines page as well.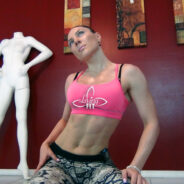 Hello my Loves,
Today I have a killer 9 minute Mini Bootcamp in Real Time. I switch things up at all times because some of you prefer edited workouts ( most of you ) and some of you like real time, so I try to please everyone and I also like to switch things up my self. Just a little warning, THIS IS GOING TO LOOK EASY BUT IT'S NOT! I couldn't even talk by the end, but you have to make sure you are doing the workout with very good form.
read more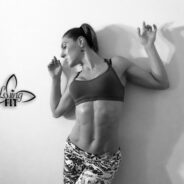 Hello my Lovsies,
How are you guys? Are you ready to attack your abs with this new routine? I hope so, because it's in real time together with me! This routine is a little under 10 minutes long, but it was a serious muscle burn, especially if you do it without taking any breaks. There is 2 parts to this workout, you can take about 20-30 sec break in between those two parts, I literally just took a sip of water in between.
read more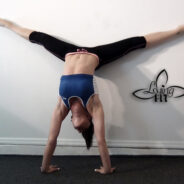 Hello my Loves,
Today I have such an amazing Upper Body Workout for you guys, I am so exited for this workout because I think you guys are really going to love it. And when you guys love it, it makes me very happy!
I have to say that this is going to make my top of favorite upper body routines and I really enjoyed every rep!
read more