Real Time Cardio #10 Mini Bootcamp Workout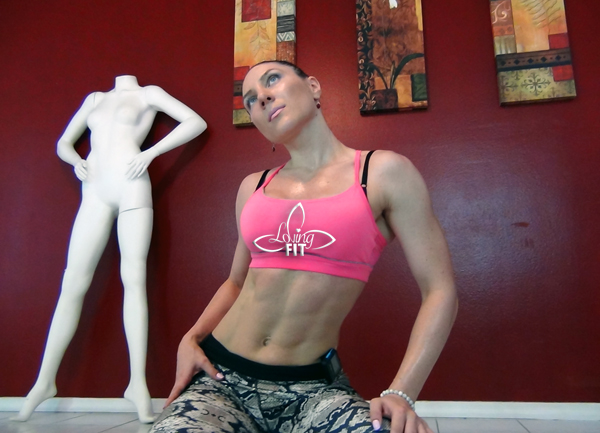 Hello my Loves,
Today I have a killer 9 minute Mini Bootcamp in Real Time.  I switch things up at all times because some of you prefer edited workouts ( most of you ) and some of you like real time, so I try to please everyone and I also like to switch things up my self.  Just a little warning, THIS IS GOING TO LOOK EASY BUT IT'S NOT!  I couldn't even talk by the end, but you have to make sure you are doing the workout with very good form.
For all the Newbies to LovingFit
If you are new to Loving Fit I recommend to check out " Creating Your Workout Plan " post. There you will be able to see how I put together my routines, and you can find something for your own fitness level. My philosophy is: Form is always more important than speed, so WATCH YOUR FORM!
Things to remember before, during and after your workout
Workout Explanations
In this routine I was using my Gymboss Timer, my sandbag to jump over ( but you can use which ever object you like ) and a mat, cause my hands get slippery.  You can either follow me in the video or write this workout down and do it on your own.
Set your Gymboss Timer for 2 intervals, 10 sec first interval, 25 seconds second interval, total rounds of 16.  There is 2 exercises, but prior to each jump over exercises we will do an Isometric Squat.  This is how the sequence will go:
Isometric Squat – 10 sec
Power Jump Over ( In good form ) – 25 sec
Rest – 10 sec
Isometric Half Push-up Jacks – 25 sec
( 8 rounds total of each exercise )
Finish this routine with some light skipping 🙂
Have a beautiful weekend!
Love,
Tati
LovingFit Facebook Page  –  My Personal INSTAGRAM