Abs Attack Workout ( real time )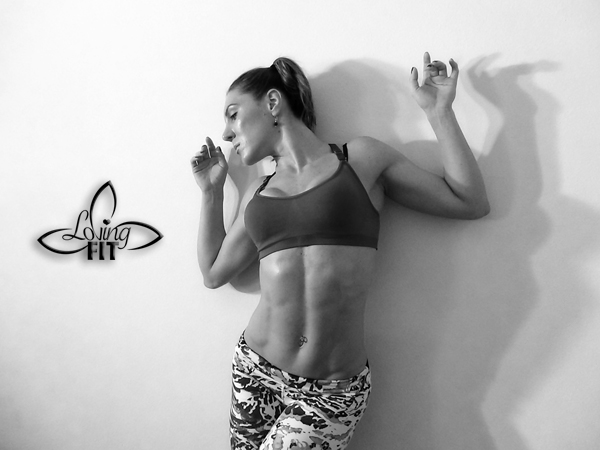 Hello my Lovsies,
How are you guys? Are you ready to attack your abs with this new routine? I hope so, because it's in real time together with me! This routine is a little under 10 minutes long, but it was a serious muscle burn, especially if you do it without taking any breaks. There is 2 parts to this workout, you can take about 20-30 sec break in between those two parts, I literally just took a sip of water in between.
For all the Newbies to Loving Fit
If you are new to Loving Fit I recommend to check out " Creating Your Workout Plan " post. There you will be able to see how I put together my routines, and you can find something for your own fitness level. My philosophy is: Form is always more important than speed, so WATCH YOUR FORM!
Things to remember before, during and after your workout
Workout Explanations
For this workout I was only using mat and my Gymboss Timer. You can do this workout together with me or you can write it down and do it on your own. Make sure each rep you do is for quality and in good form, in this workout speed is irrelevant.
Part 1
Set your Gymboss Timer for 2 intervals, there will be no breaks at all. First interval is 15 seconds, second interval is 35 sec, for the total of 6 rounds. There will be 3 rounds of the following sequence:
Side Step Elbow Plank – 15 sec
Cross Plank Knee Tucks – 35 sec
Kick Back Plank – 15 sec
roll over
roll over
Part 2
Double Plank & Knee up Combo – 50 reps ( try not to take any breaks at all )
Have a beautiful weekend!
Love,
Tati
PS – Two weeks ago I was going to film a Talkchology video for you guys which I was going to call " How To Raise Your Self Esteem ". But I didn't ended up filming it because I busted a vessel in my eye ( all those handstands ) and it looked very scary, I didn't want to freak you guys out Ha Ha Ha. But, Yesterday I finally filmed this video and I will post it by Monday. I have an incredible advice that really helped me go from a very shut down person with the lowest self esteem to a person who is extremely confident in my self, my life and everything I do. I will also share a bit of my personal story as to why I had such a low self esteem.
LovingFit Facebook Page  –  My Personal INSTAGRAM