Workout Routines
From now on I decided to start separating "Upper Body Routines" and "Lower Body Routines" into different pages.  If you go to Exercises and Workouts, then Workout Routines, you will see another window that says Upper Body Routines.  I will also add a Lower Body Routines page as well.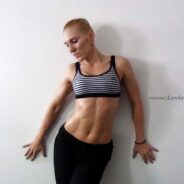 Hello My Lovies,
I hope you are having a wonderful week so far and still on top of that "Sharper Abs Challenge". Today I have a really great lower body workout, it's about 20 minutes long but it will make your Booty Pop! After I finished this routine I went for 10 minutes of interval running and finished with some stretching.
read more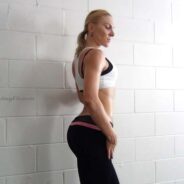 Hello My Lovie-Dovies!!!
I am back with some Madness, yep a full body bodyweight only workout! Next week we will be back to the split routines schedule. I always seem to surpass my self, cause this workout was insane, and it took me quite a while to finish it. I will share my time with you but not right away, cause I don't want to scare you off.
read more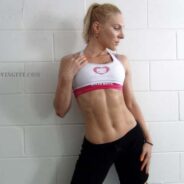 Hello My Lovies,
The Equipment Free Bodyweight Abs and Core workout is finally here!!! I am really happy that we got some time to film it today. This workout was a circuit and quite challenging, it took me 15 minutes and 44 seconds to finish it. There were a lot of reps but only one round. Now, if you can finish this workout in under 10 minutes, I recommend you go for the second round, and in time I'm sure you will!
read more