Workout Routines
From now on I decided to start separating "Upper Body Routines" and "Lower Body Routines" into different pages.  If you go to Exercises and Workouts, then Workout Routines, you will see another window that says Upper Body Routines.  I will also add a Lower Body Routines page as well.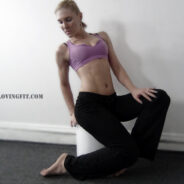 Hello My Darling Lovies,
I am back with a new lower body workout! This is a circuit training routine, and it took me 30 minutes and 38 seconds to complete, but I am sure you're gonna beat me at my time, because it's been very humid here in FL and I was struggling to breathe.
read more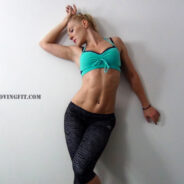 Hello My Lovie-Dovies!
So happy to share another workout with you! This upper body circuit routine took me 35 minutes and 58 seconds to complete and it was very very hard, the good news is that it's only 1 itsie-bitsie round :), but it was evil! I started out all nice and cheery, did all of the 50 Acro Spiderman Push-ups without a break, and by the 4th exercise my hands were shaking.
read more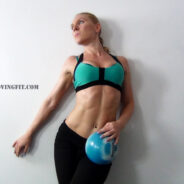 Hello My Lovie-Dovies!
Hope you are having a fabulous week and already started our new " Round Booty Challenge ". Today's workout is circuit training for the lower body, it's going to be quite simple routine but it's still gonna be very challenging. I always create the routines based on the inspiration and mood, and today I felt like doing something simple.
read more