Quest For Booty Workout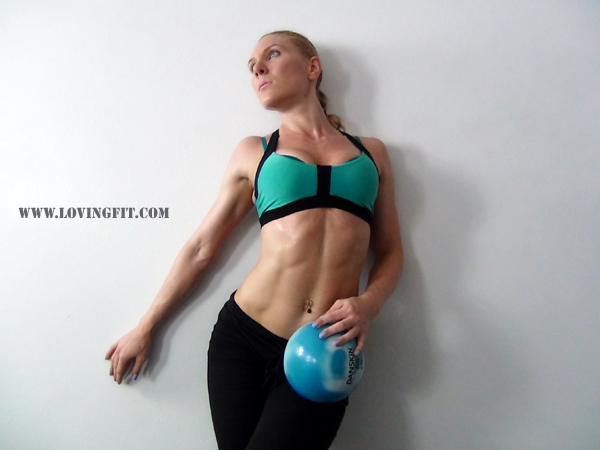 Hello My Lovie-Dovies!
Hope you are having a fabulous week and already started our new " Round Booty Challenge ". Today's workout is circuit training for the lower body, it's going to be quite simple routine but it's still gonna be very challenging.  I always create the routines based on the inspiration and mood, and today I felt like doing something simple.
You will definitely beat my time, because I had to take longer breaks to cool down, our humidity today was pretty crazy and while working out I couldn't breathe inn, even my ice-pack wasn't working its usual magic.
Make sure to always warm-up before beginning to exercise, and practice your form, Proper Form is more important than speed.
Workout explanation:
All I was using in this routine is my 40 lbs bag, my new pink Gymboss timer
( my 2 other once broke 🙁 ), 8 lbs medicine ball and a Pull-Up bar
.
Set your timer
as a stopwatch, complete 10 rounds of the following.
Weighted Diagonal Back Lunge & Knee Up – 12 reps ( Per Side )
Weighted Jump Lunge – 12 reps
Leg Lifts – 6 reps
My time for this workout was 29 minutes 37 seconds
After this I did the Round Booty Challege and Good Posture Challenge. Taa-Daaaa!!!
Have Fun Training!
Hugs,
Tati
PS – Thank you guys for recommending my site for review on Angry Trainer Fitness – " Testing The Trainers: Tatianna & Loving Fit  " Thank you for all of your kindness and support.