Workout Routines
From now on I decided to start separating "Upper Body Routines" and "Lower Body Routines" into different pages.  If you go to Exercises and Workouts, then Workout Routines, you will see another window that says Upper Body Routines.  I will also add a Lower Body Routines page as well.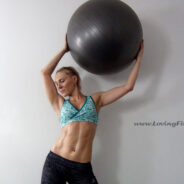 Hello My Lovies,
I'm so happy to be back with a new Lower Body Workout Routine. I named this workout "Push Through It" because this is exactly what I had to do today to finish this devilish workout. This workout was divided into 3 parts, and it took me about 30 minutes to complete. For everyone who is new to Loving Fit, I suggest to check out " Creating Your Workout Plan " post, it will help you with putting together a workout schedule that will fit your needs best.
read more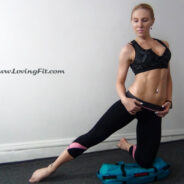 Hello My Lovies,
Another Lower Body Workout is coming your way! For some reason I've felt quite sore before I even started this routine and 2 hours after I was done, I felt my muscles being sore all the way up my ears! This routine was broken down into 2 parts, the first part took me 6 minutes and 44 seconds to complete, and second part took me 19 minutes 34 seconds.
read more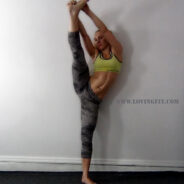 Hello My Lovies,
Today I have an amazing Upper Body Workout for you. This workout is really gonna test your strength physically and mentally as well, but the good news is that it's only 1 round. I've been really loving these 1 round challenging routines lately.
read more