Bodyweight Madness Workout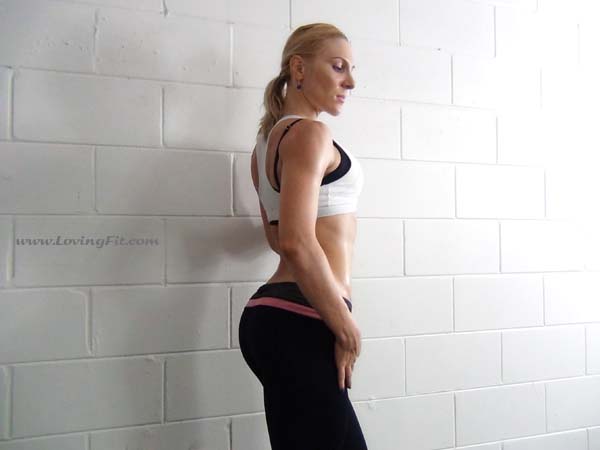 Hello My Lovie-Dovies!!!
I am back with some Madness, yep a full body bodyweight only workout! Next week we will be back to the split routines schedule. I always seem to surpass my self, cause this workout was insane, and it took me quite a while to finish it. I will share my time with you but not right away, cause I don't want to scare you off.
Since this is a bodyweight only routine, your form needs to be absolutely perfect. It will be quite hard to do in some of the exercises so if you feel you are losing your form, take 10-15 sec break, or more if you have to. When you resume, make sure your form is perfect!
I knew this was gonna be a killer so I am saving my last day ( this week ) of the "Sharper Abs Challenge" until tomorrow.  Make sure to do a good warm-up,  trust me this workouts requires a very very good warm-up, especially your knees and your back.



Workout Explanation

All you need in this workout is your Gymboss timer
, your " Let's get It Done Attitude! and of course your own body.  This is a circuit of 8 exercises, lot's of reps but only one round.  I personally felt like every exercise in this routine was like a mini workout alone.
Set your timer
as a stopwatch.
One Round Of The Following 
Surfee & 2 Kick Backs – 30 reps
One Leg Squat & Back Lunge Kick Up – 50 Reps ( Switch sides every 2 reps )
One Leg Shoulder Press & Bomber Combo – 20 reps ( both count as one rep )
Side Lunge Kick Up – 25 reps per side
Dynamic Twisting Push-ups – 30 reps
Low Side Step & Twist – 60 reps
Double Bridge – 60 reps ( each bridge is 1 rep )
Toe Lift & Sun Combo – 50 reps
Complete beginners will do half of all the reps.
After this I did Full Body Stretching 🙂
Have fun training and have a wonderful weekend!
Hugs,
Tati
PS – My this week's article for EvilCyber.com " How To Reduce Cellulite With Running "