Strength Couture Cardio & Core Workout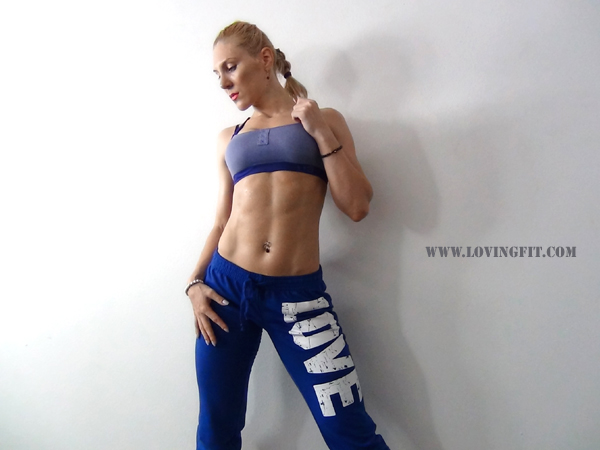 Hello Lovies,
Today I have a  very challenging lower body strength training cardio workout. This routine was a circuit and it took me 33 minutes and 27 seconds to complete. This workout was bodyweight only, but it was extremely hard not only physically but mentally as well. I also have a little motivation talk for you at the beginning of the video.
Before I started this routine, I did a warm-up and " Good Posture & Core Challenge ", that I will be doing daily this month.
Always remember: Watch your form not your timer!
Workout Explanation
All you need in this routine is your Gymboss timer
, 2 furniture sliders and your own body weight.
Set your timer
 as a stopwatch, complete the following exercises in GOOD FORM and as fast as you can, but form always comes first!  You do not need to do any cardio after this workout, but I did some bridges on a balance ball.
Twisted Forward Backward Jump ( our new jump variation ) – 100 reps
Core Slides – 20 Reps ( Try to go through the full 20 reps without a break )
Side Jump Lunge – 10 rounds of 12 reps per leg
Core Slides – 20 Reps
Jump Over & Jump Tuck – 50 Reps
Have fun training darlings!!!
Hugs,
Tati