6 Day Firm & Tight Booty and Legs Challenge ( Day 1-3 )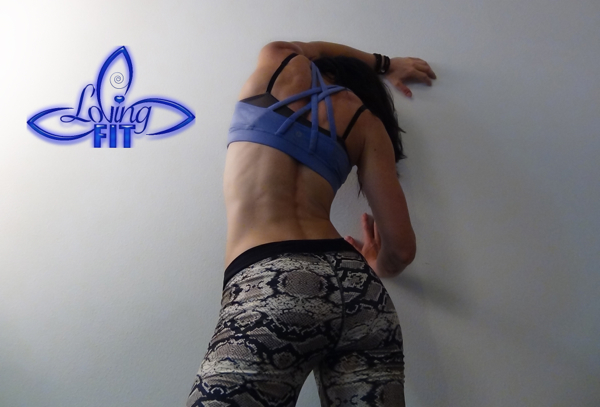 Hello my Lovies,
I have an amazing 6 day Challenge for Booty & Legs! It's going to be in 2 parts. Today, I'm posting the video for day 1-3, and on Wednesday, I will post day 4-6. I have tested this challenge on my self, as I do with all of my routines and I can tell you with confidence, you are going to LOVE the results!
In this challenge we are going to shift away from all usual " fitness rules " and break them, that's why it's a challenge.
You will be pretty much training your lower body for 6 days straight, some days more harder than others, but from my personal experience the 2nd and 3rd day were the hardest physically. Fourth day and somewhat 5th day, was more challenging mentally, 6th day I was so eager to completed that I actually couldn't wait to start the workout on that day.
After you do this challenge, you will take 3 days off from lower body training. Throughout this challenge, since we are mainly going to train Lower Body, I suggest you do mini workouts for your upper body ( I actually did 6 day Push-up Challenge right before I started this one, so I didn't do any upper body for the first 3 days of it )
Now, let's get to it!
Challenge Explanation

What I used in this challenge Day 1-3:

( don't worry if you don't have same equipment, you can get creative with other stuff )
My timer
Set of Dumbbells ( 10 lbs each )
Balance Ball
Barbell ( I used 55 lbs in the day 1 and 3, then I added 15 more lbs to it )
(I use little weight because I didn't train my lower body for 6 days prior to this challenge, so I didn't want to go too heavy. You can use the weight which suits you at your level ).
Day 1
10 Rounds of
40 Side Jump Lunges
8 Pistols
Beginners 
20 Side Jump Lunges
4-6 half pistols
Day 2
Part 1
05/35=16 ( this is how you set your timer )
Weighted Isometric Back Lunges
+ 50 Weighted Thrusts on a Balance Ball
Part 2
10/10=15 ( 10 sec rest, 10 sec isometric hold, 15 rounds total )
Isometric Weighted Bridge ( with Barbell )
+ 20 Additional Weighed Bridges after the intervals
Part 3
10 Rounds
Kettlebell Swing – 15 reps
Body Weight Thrusts on a Balance Ball – 20 reps
Day 3
Part 1
1 minute Isometric Bridge with a Dumbbell
80 Balance Ball Thrusts with a dumbbell
Part 2 – 4 rounds
Bulgarian Bodyweight Jump Squat – R1 – 15, R2 – 18, R3 – 21, R4 – 25
Side Sliding Side Lunges – 20 reps/side
First right leg, then left
Part 3
5 Rounds
20 Leg Lifts on a Balance Ball
Enjoy it guys!
( Day 3-6 is coming on Wednesday morning )
Hugs,
Tati
LovingFit Facebook Page  –  My Personal INSTAGRAM