Challenges
Here you will find a selection of Exercise Challenges.  You can pick one challenge and focus on it throughout the week, month or more.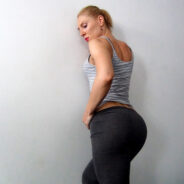 Hello My Lovies,
We are going to be starting a new challenge next Monday – Round & Tight Booty Challenge. This challenge will last 4 weeks, we will be adding 3 exercises on our Lower Body Workout days. 1 exercise will be before each workout, the other 2 exercises will be added after each workout. Every week there will be more reps added.
read more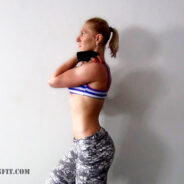 Hello My Lovies,
Today I wanted to start a new challenge, this challenge is going to improve our posture and strengthen our core from the inside. This is going to be very simple to follow, and will only take 3 minutes per day of your morning time, or which ever time of the day you pick. The benefits of this challenge will be extremely beneficial, it's gonna help you not only to improve your posture, strengthen your back and core, but it's gonna improve your exercise form even further, and you guys know how obsessed I am with good exercise form.
read more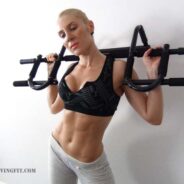 Hello My Lovies,
This is our first and official Ab Challenge! Not sure if any of you guys noticed, but if you go to Exercises & Workouts and scroll we now have " Challenges " section. All of the exercise challenges will be posted there. I am very hyped up about this challenge because I've been a bit lazy with my abs lately and it's time to pick it back up!
read more