Real Time Cardio Workouts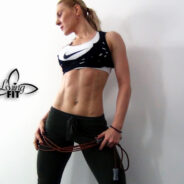 Hello my Sweeties,
Today I have one more Real Time Cardio for you, next workout that we'll record is going to be the Lower Body Routine ( edited, cause these workouts are twice as long ). As I told you in the video, these cardio sessions must be added if your goals include fat loss, cardio sessions are also important for the full training effect. If you have a lot of weight to lose, I recommend you doing at least 30 minutes of cardio after your usually workouts, if you don't have much weight to lose and just want to keep lean, 10-15 minute sessions are perfect. I did this workout in a fasted state, I've been really enjoying doing my workouts this way, cause I feel much more energetic.
read more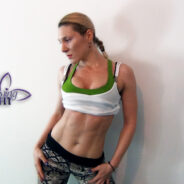 Hello My Lovies,
Today I'm happy to present you with my first video in the New Series – Real Time Cardio. I've done real time workouts before, but now we'll have a separate section for Real Time Cardio and it's going to get filled with many cardio workouts over time. This will be the type of cardio you can add after your strength training routines. These cardio routines are not meant to be super intense, but light to moderate, we will save our full intensity for our Strength Training Routines. This workout is only 15 minutes long.
read more