Real Time Cardio #1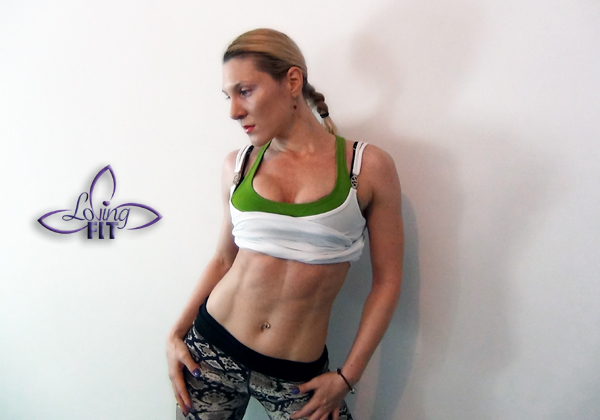 Hello My Lovies,
Today I'm happy to present you with my first video in the New Series – Real Time Cardio.  I've done real time workouts before, but now we'll have a separate section for Real Time Cardio and it's going to get filled with many cardio workouts over time.  This will be the type of cardio you can add after your strength training routines.  These cardio routines are not meant to be super intense, but light to moderate, we will save our full intensity for our Strength Training Routines.  This workout is only 15 minutes long.
To please all of you I decided to do 2 real time workouts, followed by 2 of my regular edited workouts ( Upper and Lower Body ) and I will also mix in some Abs Routines here and there.
I added workout explanation piece of the video right at the beginning, even though you can follow me along in the video I still want you to know the proper form of each exercise.
For everyone who is new to Loving Fit I recommend to check out " Creating Your Workout Plan " post. There you will be able to see how I put together my routines, and you can find something for your own fitness level. My philosophy is: Form is always more important than speed, so WATCH YOUR FORM!
Things to remember before, during and after your workout
Warm-Up ( But since this is only a cardio workout you should of already been warmed up and did your strength training routine )
Workout Explanation
This workout is bodyweight only, so the only thing I was using was my gymboss timer
, you won't be needing yours if you will follow me along in the video.
I set my timer for one interval of 1 minute, 15 rounds total.  There are 5 exercises and you will go through all of them for the total of 3 rounds:
Diagonal Back Lunge
Push-off & Roll Over
3 Jump Kicks & 3 Crabs
Side Jump Lunge
Equinox Twist
Have fun with this workout my sweets!