Workouts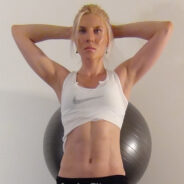 I tried this new exercise today, I've seen it done before without a Balance Ball ball, but I didn't like the flow of the movement. Doing this squat with the Ball creates balanced support and places bigger tension on the back of your leg and butt, vs doing this squat without the Ball.
Since it's best to work several muscle groups at once, by placing your hands behind your head you are working the back as well (this is where the Prisoner name comes from).
read more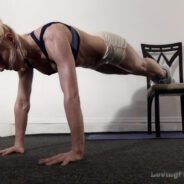 All around plank exercise is quite a challenge. This exercise if done correctly will make you sweat and give you a great burn. It works an incredible amount of muscle groups at once, builds great Upper Body Strength and Core Strength.
read more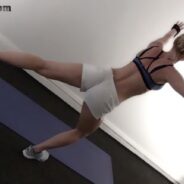 This is one of my favorite exercises for shaping your Legs, Thighs and Glutes. When I was a skater we use to practice skater jumps on the ground to increase the height of our jump. This exercise is also great for balance and coordination. It can be categorized as Plyometrics.
read more