Workouts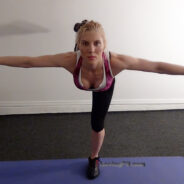 This exercise can be done by beginners and more advanced trainees as well.
It will give you a really great burn in front and back of your legs, and the second part of this exercise which I call The Crane will work your Glutes. It will also improve in your balance, it's a lot more challenging than it looks.
read more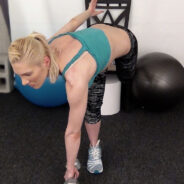 This is a super cool exercise, it can be performed with or without a dumbbell. It works your Legs, Butt, Abs, Shoulders and Biceps all at the same time. It also works your coordination, which is really important in Fitness. What I love about working out, is that it can be really fun if you get creative with it.
read more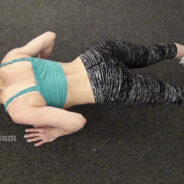 This is a really fun Bodyweight Exercise, I named it Walking Out Push Up because you are walking in to the actual Push – Up, and then you are walking back up.
Set a timer to count down 2 minutes, do the Walking Out Push – Up as fast as you can. This will give you great cardiovascular activity as well as strength training.
read more