Twisted Jump Squat Exercise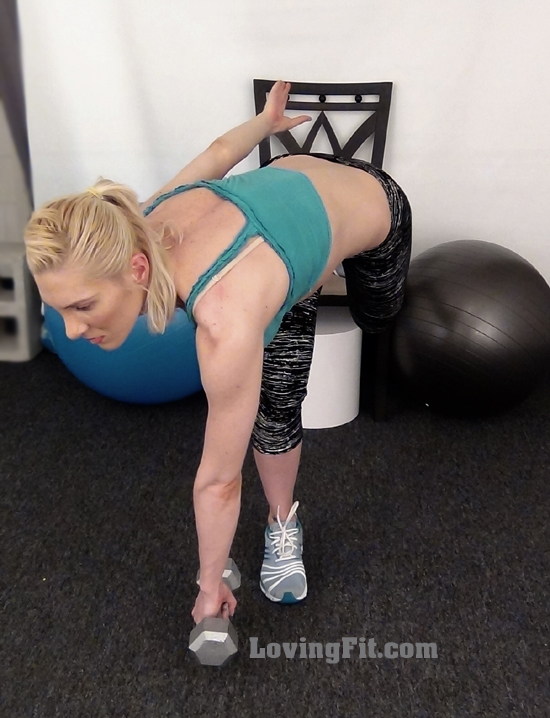 This is a super cool exercise, it can be performed with or without a dumbbell. It works your Legs, Butt, Abs, Shoulders and Biceps  all at the same time. It also works your coordination, which is really important in Fitness.
What I love about working out, is that it can be really fun if you get creative with it.   Just adding a simple twist of the body will work so many extra muscles and that's what you need to increase your metabolism.
I am using a 10 lb Dumbbell, if you are a beginner – don't use any weight at all, it will be challenging enough.
Start by placing one leg back on a chair or a bench. Go down into a squat and twist your body to side of the squatting leg. Like this: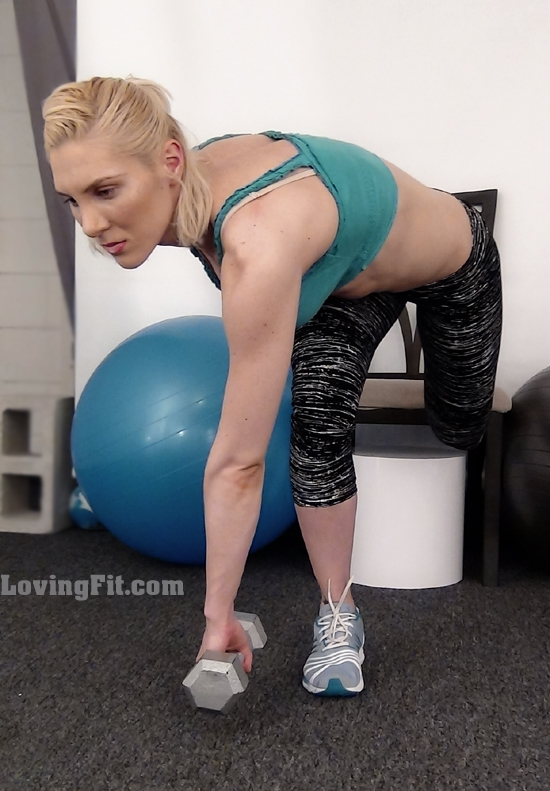 Now bring the Dumbbell in one flow movement together with the body up, ( the hand goes to the side as you jump up like this: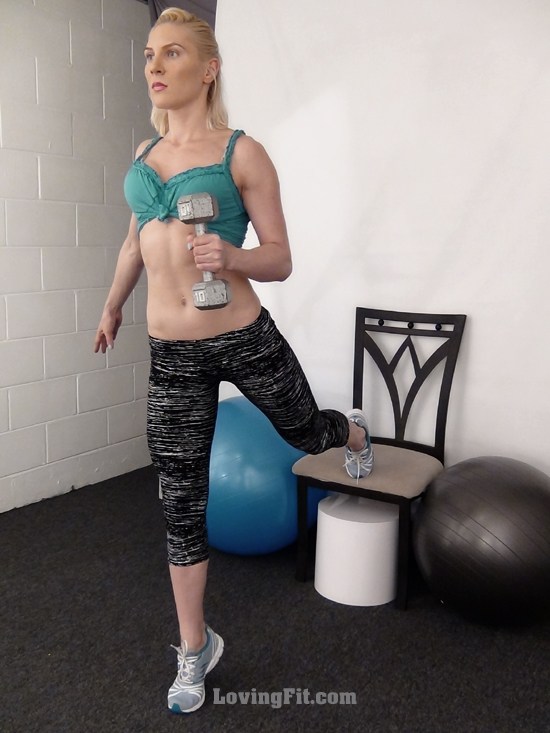 I usually do this exercise as Interval Training, 1 minute of each side for the total of 3 rounds each. ( 6 minutes ). It will be the longest and sweat pouring 6 minutes of your life ;).
If you are a beginner you can start with shorter time such as 35 – 45 seconds on each side, with 15 second breaks in between.
I use Gymboss Max interval timer ( but I think everyone by now has a regular Gymboss Timer, if you don't you can find a Free Interval Timer online ).