Walking Out Push Up Exercise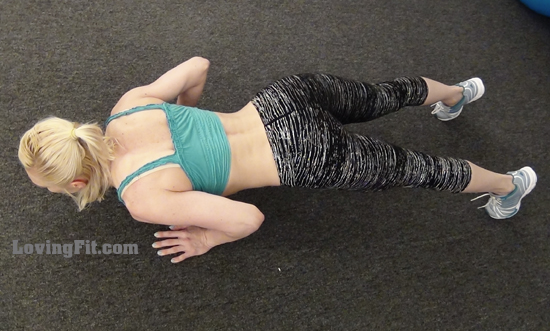 This is a really fun Bodyweight Exercise, I named it Walking Out Push Up because you are walking in to the actual Push – Up, and then you are walking back up.

Set a timer to count down 2 minutes, do the Walking Out Push – Up as fast as you can. This will give you great cardiovascular activity as well as strength training.
You will start out by bending forward and placing your hands on the floor in front of your feet.   If you can't reach all the way down to the floor, reach as far as you can and walk from there.  Here are the step by step pictures: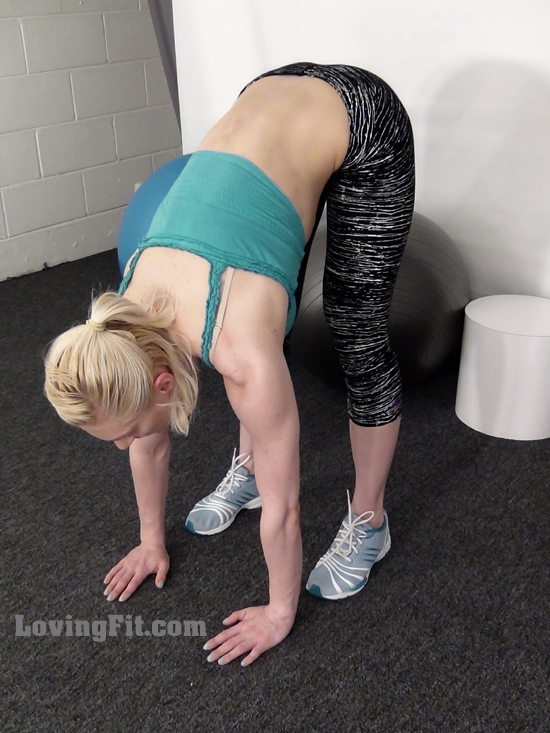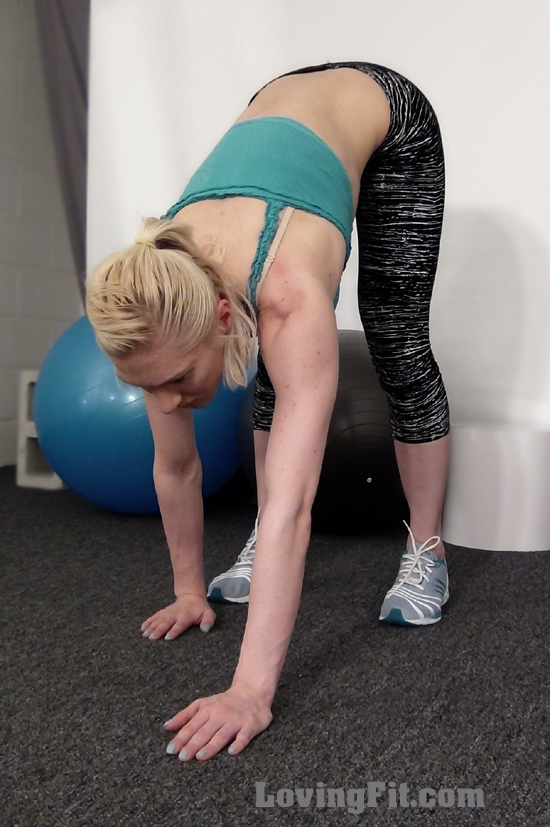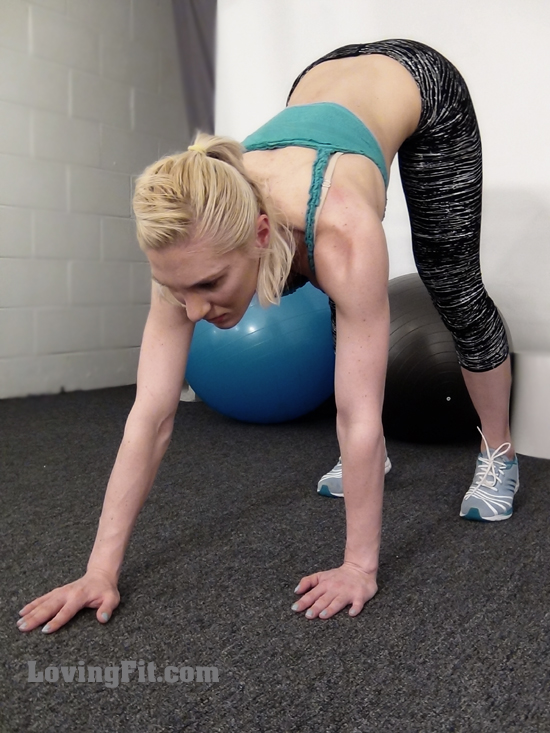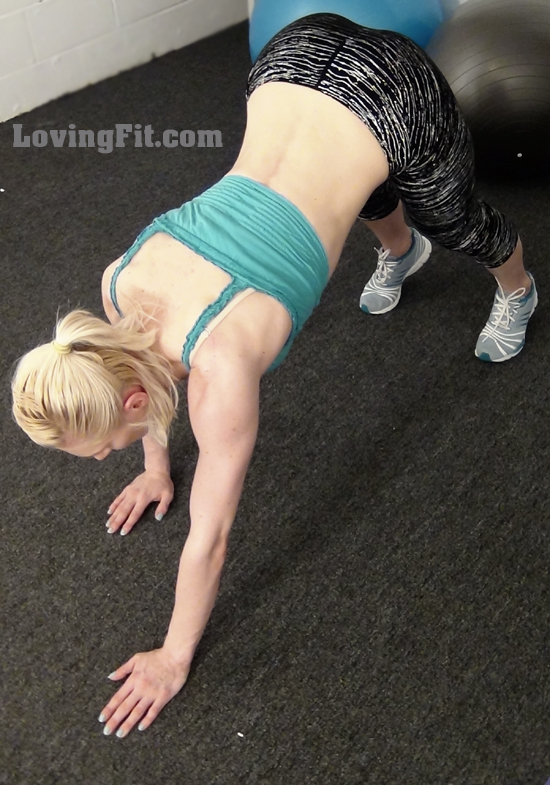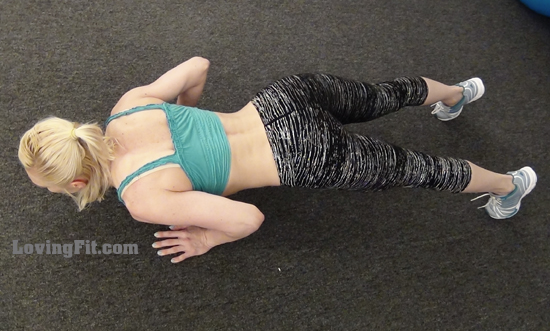 After you do the Push – Up, you will walk back to the beginning position.
Make sure you are your abs stay tight, and don't drop your back.